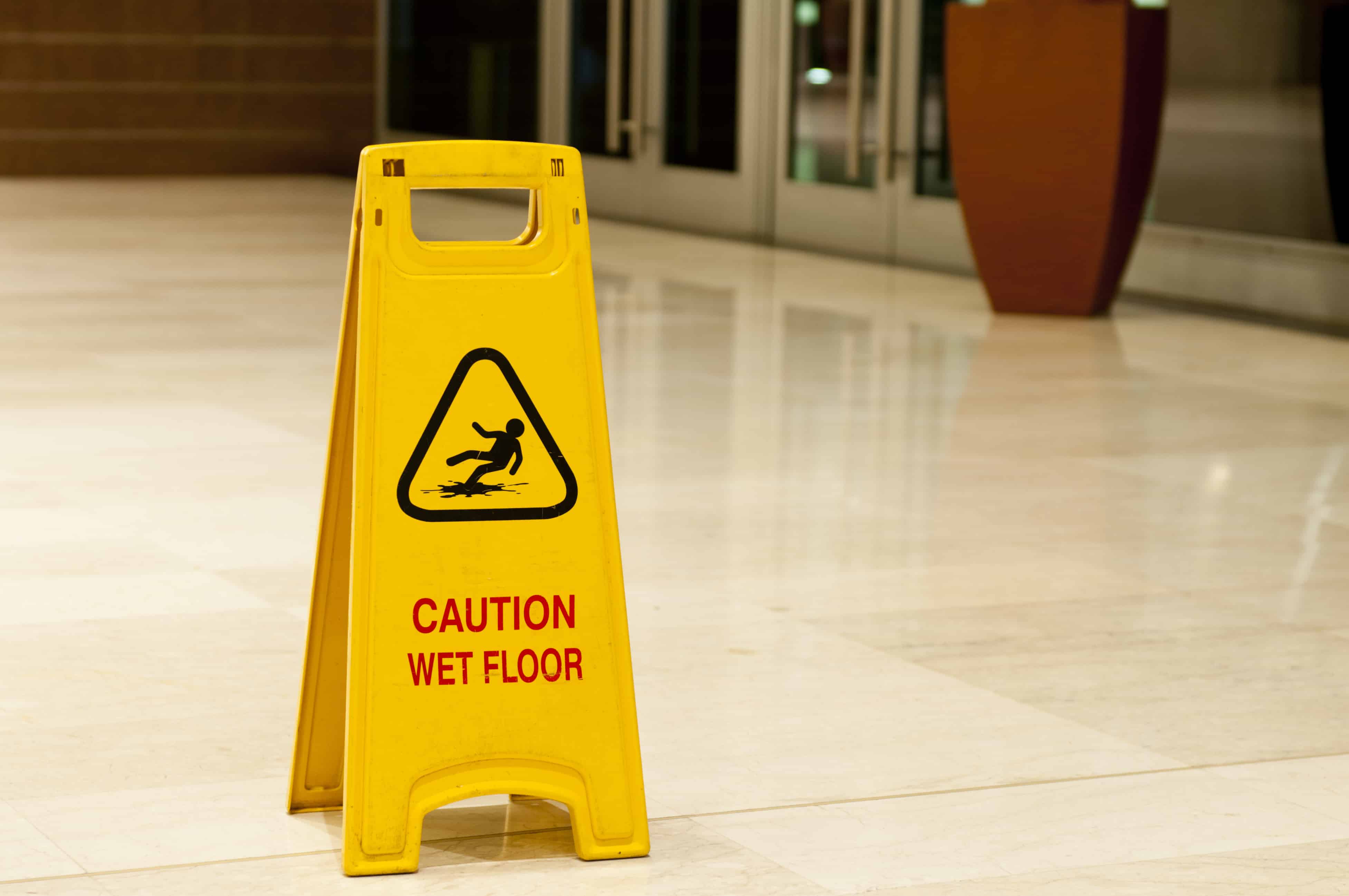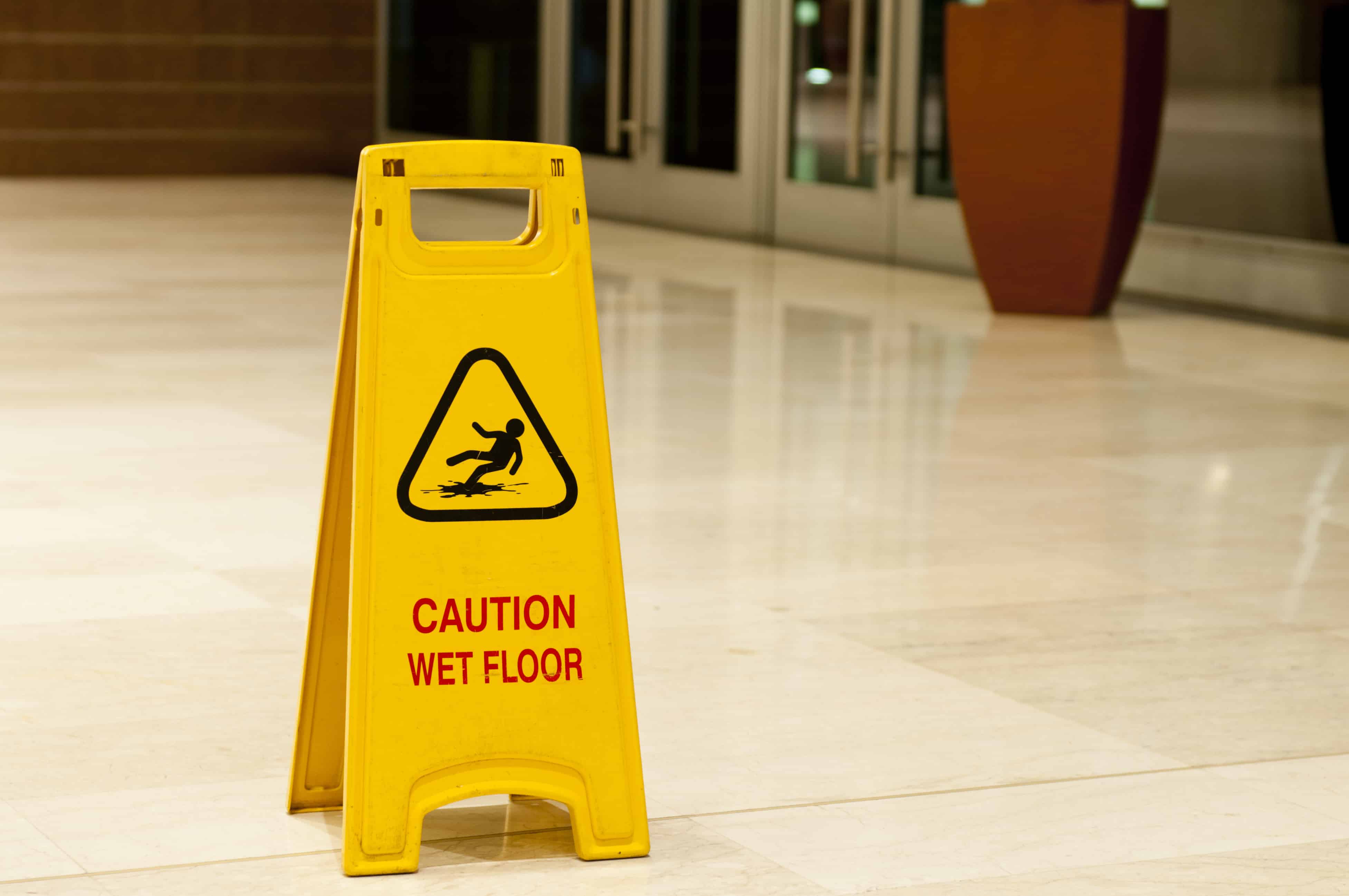 Wet floors are a serious commercial safety hazard that, unfortunately, don't get the publicity they require. You may hear about the latest slip and fall lawsuit between a customer and major consumer-based brand. But, do you stop and consider your own public or occupational facility every time? Or, like the thousands of other business owners who find themselves financially liable for their employees' and patrons' injuries, do you falsely assume that your facility is immune to endangering others?
Unfortunately, many business owners and facility managers fail to think twice about the hazards of wet floors. Spring is one of the most common times of year for slips, trips and falls (STFs) to occur. Now is an opportune time to get serious about your floor safety standards – before its too late.
According to data released by the US Department of Labor, STFs account for the majority of general workplace accidents. STFs are responsible for 15 percent of accidental deaths, 25 percent of reported injury claims and 65 percent of lost work days. Physical obstructions such as clutter, bunched carpeting, bumpy sidewalks and low lighting are often to blame, but researchers at the University of Rochester say the no. 1 cause of their STFs is wet floors.¹
Aside from tracked rainwater, wet floors are caused by spills, leftover cleaning agents and plumbing or appliance leaks. An incidence with one of these hazards is linked to fractures, sprains, strains, dislocations and tears. STFs are also more likely to generate multiple injuries per accident compared to other workplace accidents.
The best way to fight wet floors this spring is by outfitting your office, retail space, hotel or commercial facility accordingly. Consider three commercial floor mats to help curb the threat of weather-related STFs all year:
Waterhog Mats
Berber Supreme Entrance Mats
Rubber Scraper Mats
Eagle Mat and Floor Products has been a leading provider of commercial matting and safety products for over three decades. In addition to commercial floor mats, we provide on-site consultations, floor mat rental and cleaning services in several East Coast cities. All products are available for purchase nationwide through our online ordering system.
To learn more about commercial floor products and available services, contact Eagle Mat at 877-333-1018.
¹ https://www.safety.rochester.edu/safetyinfo/wetfloors.pdf