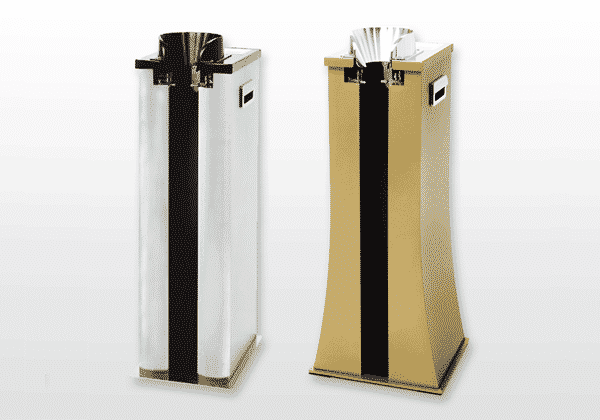 Spring has officially sprung, and if you're like many business owners in the United States, then you're probably taking all precautions for the upcoming weather. Rainwater can be a safety hazard, leading to slips and falls.
Ensure the safety of your employees and guests by keeping things dry. Slip-and-fall accidents are common and cause businesses an inordinate amount of time and money. Therefore, it's best to take every precaution!
Entrance Mats
Entrance floor mats are the best way for a business to proactively avoid such accidents and liability claims. Intelligent use of outdoor mats and front door mats is the best way to increase safety. Entrance mats are essential additions to any facility. Moreover, these floor mat installations remind your guests that they are entering a clean and professional workplace that values visitor safety.
Waterhog mats are the #1 floor and entrance mats in the industry. Crush resistant raised-square "nubs" hold dirt and moisture below the foot level while effectively scraping shoe soles. Water, dirt, and debris are held at bay with Waterhog's featured "Water Dam" border that can an retain up to five and a half liters per square yard, perfect for the rainy springtime.
Additionally, Waterhog floor safety mats that have a water dam border will prevent water from flowing off the mat. This design helps keep your business safe and dry. Floor safety is a primary reason to choose these mats, but there are even more business benefits.
Umbrella Stands
Rainy weather means more umbrellas! Our umbrella stands are a cost-effective solution that keeps entryways safe. Don't let rainy days make puddles in your lobby area. Place a wet umbrella bag stand in your entryway and promote facility safety!
Our umbrella bag dispensers are freestanding structures that hold two rows of disposable umbrella bags. The sign reads "Please take one," urging guests to stow their wet umbrella before they track rainwater through the building.
No more plucking bags from the stand, the hands-free ability of the Automatic Wet Umbrella Wrapper provides for the ultimate convenience. Just place the umbrella in and the stand will automatically wrap it for you. Ease of use increases safety and prevents slip and fall accidents. The Automatic Wet Umbrella Wrapper holds up to 1,000 bags and can be used for both folded and stick umbrellas. Choose from a single dispenser starter kit, double dispenser starter kit, wrapper-only or replacement bags.
Do you have other questions? It's easy to contact us, and we're happy to help you. You can always call us at (877) 333-1018 or email us at sales@eaglemat.com for more information or if you aren't sure what you need.