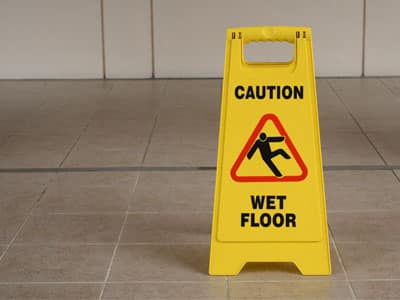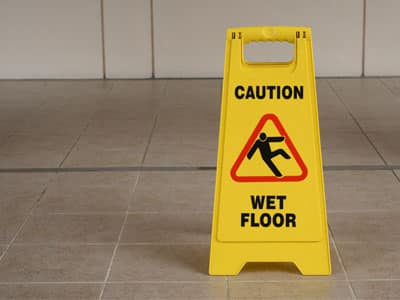 As most Americans are aware, Donald Trump announced his intention to run for President of the United States in 2016 just a few short months ago. He remains a highly controversial candidate, and the fact that he's a celebrity in the spotlight means his corporate reputation is strongly scrutinized. Just like any other business owner, The Donald is subject to lawsuits, perhaps even more so because of his notoriety and success.
In early August, a woman filed a negligence lawsuit against the Trump National Doral Miami, a luxury hotel famous for it's selection of championship golf courses and over-the-top accommodations. According to the suit, the woman, Jill Faul, claims she injured herself by falling in the pool area within the resort. She cites Jacuzzi water as the cause of an unreasonably slippery marble floor. Faul is demanding more than $15,000 for the pain and suffering following her slip and fall accident at Trump's hotel.
What Trump's Lawsuit Teaches Us About the Importance of Pool Safety
Pools and locker rooms are prime areas for slip and fall accidents due to tiled or stone floors combined with water and moisture. According to the National Floor Safety Institute (NFSI), slip and fall accidents account for over 1 million emergency visits, representing 12 percent of total falls.
Aside from falling and injuring yourself on a hard surface, such as is the case for Ms. Faul, drowning is a serious incident that increases in likelihood when someone slips and falls into the water unintentionally. Someone might glide and hit their head on the edge of the pool, knocking them unconscious and unable to properly swim or keep afloat. Without the proper precautions and supervision, an individual who falls at the pool into the water could very well die. According to the Center for Disease Control and Prevention (CDC), ten people die everyday due to accidental drowning incidents. Drowning is the fifth cause of unintentional injury death in the United States alone. From 2005 to 2009, there were 3,533 fatal unintentional drownings, not including an additional 347 deaths each year from boating-related drowning accidents. (i)
How to Properly Implement Pool Safety Practices
Proper Matting
Ms. Faul's incident might very well have been prevented through the use of water absorbing pool safety mats. Rubber drainage mats are necessary to rid slick floors of puddles, both at-home and in public areas. Vinyl Sponge Mats trap moisture so patrons don't risk walking directly on wet areas.
Signage
Hanging warning signs for slick areas is not only important for minimizing slip and fall incidences at pools, but also mitigating the risk of lawsuits. With warning signs (combined with other safety methods like mats and maintenance), business owners like Donald Trump can prove they have done everything in their control to keep a safe, fun environment for swimmers.
Regular Maintenance
While moisture is soaked up by the sun outdoors, the effects are not immediate. Regularly mopping up excessively wet areas is just important at the pool deck as it is inside of an office building or residential bathroom. Keep scrubbers, mops, and buckets near the pool area for easy access and a regular reminder of necessary upkeep.
Eagle Mat's Dedication to Pool Safety
Whether you are a business owner or a homeowner with a pool, keeping wet areas safe is imperative to protect your guests and your finances. If you have any questions regarding pool safety mats, please contact our offices at (877) 333-1018. We can help you determine the best mats for your specific needs.
Sources