Improve School Safety and Cleanliness with These 5 Mats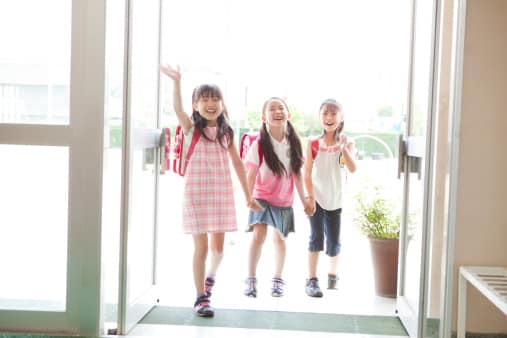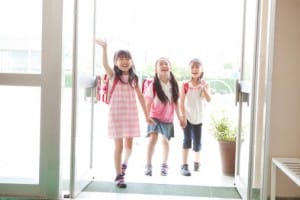 1. Ultra-absorbent Entrance Mats for Schools
One thing most school buildings have in common is a multitude of different entryways.  Children pass through a school's many entrances and exits several times each day, often hurriedly and without much attention to safety.  Ensuring that children have a clean and safe environment is a high priority task, and this is best accomplished through proactively keeping all major points of entry dry and clear of dangerous debris.
The Waterhog Classic entrance mat helps schools maintain a high degree of safety in general entrance/exit areas with a special construction that traps more moisture and debris than most ordinary floor mats.  Waterhog mats are made of polypropylene, a highly resilient material that is both "crush proof" and weatherproof.  The Classic features patented WaterDam Technology to retain up to a gallon of liquid as well, making these mats an ideal choice for schools located in climates that experience heavy rainfall, snowfall, or otherwise unpredictable weather patterns.
2. Weatherproof Safety Mats for Outdoor School Areas
Sidewalks, pathways, and other outdoor entry areas are perhaps the second most heavily trafficked places for most school buildings.  Like a school's primary points of entry, these outdoor areas require unique matting and safety products that keep them clean, visible, and safe for pedestrians.
Rubber Scraper Mats are ideal for such outdoor applications.  These indoor/outdoor entrance mats are made from 100% commercial-grade Nitrile rubber that is weatherproof and skid-resistant.  Rubber Scraper Mats are known best for aggressively cleaning the under soles of shoes with their deep-textured surface, making them an ideal mat to use outside doorways and along walkways that lead to playgrounds, athletic fields, and other "Earthy" areas.  These mats provide the perfect place to for children to wipe and "squeegee" accumulated dirt/moisture from their shoes, preventing dangerous debris accumulation on the inside of the school.
3. Logo Mats with School Spirit
Floor spaces in administrative offices, reception areas, and school lobbies are heavily trafficked, however safety goals can typically be met with simple carpet mats.  A variety of new, state-of-the-art printing technologies make it easy to create vibrant logo mats for these areas.  Schools may now add their logo, crest, or mascot to a variety of matting products simply by uploading their design to Eaglemat.com.  All designs receive complementary image proofing to ensure accuracy prior to order fulfillment.
4. Antimicrobial Cafeteria Kitchen Mats
Schools must pay particular attention to the safety and hygiene needs of cafeterias.  Kitchen corridors, food preparation areas, and serving counters are easily soiled during use.  Moreover, these areas become increasingly dangerous as liquid and food spills accumulate over time.
Kitchen mats are vital tools in managing a busy school's cafeteria areas.  These mats are low profile, perforated for water drainage, and manufactured with 100% Nitrile rubber to ensure slip-resistance.  Many kitchen mats also feature special antimicrobial technology to inhibit the growth of harmful bacteria, helping schools to achieve both safety and hygiene goals through the easy installation of just one product.
5. Gymnasium Sticky Mats
Few areas of a school experience more "wear and tear" than the floor of the gymnasium.  In today's schools, the gymnasium has become a multi-purpose room for team practices, Phys. Ed. classes, pep rallies, assemblies, and much more.  Repairing gym floors can be costly, and the best way to prevent damage is by using a matting solution that effectively cleans shoes before they hit the court.
Waterhog Clean Room Stick Mats are growing in popularity among school districts for their ability to prevent dirt, debris, and other contaminants from entering gymnasiums.  This "clean room mat" is actually two mats in one, consisting of a waffle patterned polypropylene runner and rectangular sticky mat.  Each half of the mat serves a unique function:  The waffle patterned runner aggressively scrapes dirt and other debris from the under soles of shoes, much like the Waterhog Classic mat above (see #1).  The "sticky mat" end is the last thing that shoes touch prior to entering the gym, and it effectively captures leftover dust, dirt, and debris that would otherwise scuff and damage hardwood floors.
Complementary Matting Consultation for Schools
Eagle Mat proudly offers complementary matting consultation for school districts in search of commercial matting products that achieve safety, hygiene, and risk management goals.  Our friendly and experienced customer service representatives are available to help your school find effective safety products while maintaining cost efficiency.  To speak with a member of our team, please call 1-877-333-1018 directly or contact us by email at sales@eaglemat.com.