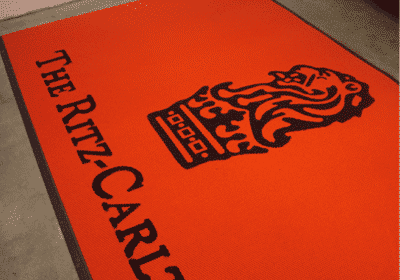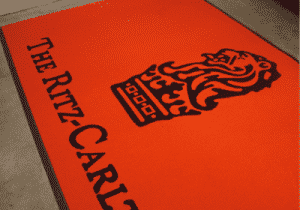 Logo Floor Mats are an easy, inexpensive, and vastly under-appreciated way to boost your marketing efforts. For brand recognition, a mat printed with your company's logo or artwork or slogan is a great way to introduce people to your company when they arrive at your premises. Placed at entrances and in hallways, customers can't miss the message.
We have 12 different types of logo floor mats, but the one we want to spotlight today is the Berber Supreme Logo Mat.
Any Kind of Art
We can print anything on a Berber Supreme Logo Mat. Words, letters, art, slogans, and images. A graphic artist will translate your image into a stunning likeness on the mat.
Great for Winter
The berber mats are great for winter, effectively scraping the mess off of the bottoms of customers' and employees' shoes. Remember, preventing the tracking of dirt, debris, water, snow, and ice throughout your business has the following benefits:
It saves your floors from the damage that water and debris causes.
It saves your employees the time and effort of cleaning up the mess.
It makes your business look better. A clean business environment looks more serious and professional than a dirty one.
It makes your business safer. Wet, slippery floors are a major hazard for employees and customers alike.
Two Kinds of Berber Floor Mats
We have the regular kind which has two different types of edging available, and a special recessed type with a lower profile and no edging. The type you choose will depend on where you're going to put the mats and the traffic profile. With 47 colors available, we can create any design effect that you need.
Easy Maintenance
Berber mats can be dry vacuumed or hosed off if they're very dirty. All mats should be allowed to thoroughly dry before returning them to service.
Do you have other questions? It's easy to contact us, and we're happy to help you. You can always call us at (877) 333-1018 or email us at sales@eaglemat.com for more information or if you aren't sure what you need.