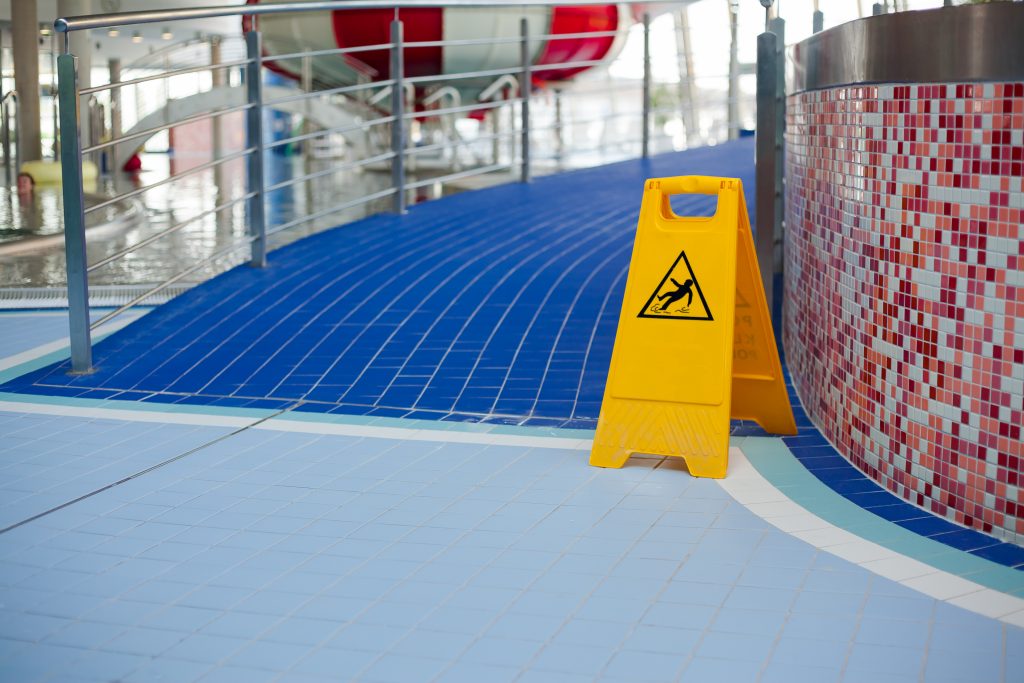 Slips and falls are a common occurrence. They can happen at any time, anywhere someone is on their feet. Not every slip and fall is somebody else's fault; everyone has lost their footing or balance at some point because of clumsiness, distraction, or inattentiveness to our surroundings. But many such accidents and other incidents directly result from the negligence of property owners or others who fail to keep their premises in a reasonably safe condition. And when someone falls and hurts themselves at a store, office, restaurant, or any other property due to the owner's negligence or failure to keep their property safe, the injured party can hold that owner liable for damages in a personal injury lawsuit.
The legal concept that holds owners responsible for injuries that occur on their property is called premises liability. Every state has its own specific premises liability laws, but generally, these laws provide that the property owner or operator owes visitors and guests a duty of reasonable care under the circumstances regarding the condition and safety of the premises.
"Reasonable care" does not mean that property owners are expected to protect visitors from every possible danger or condition that could cause an injury. Instead, it means that owners must take steps to fix conditions that they know or should have known are unsafe or that present an unreasonable hazard to visitors.
Slip and Fall Premises Liability Claims By Visitors and Customers Cost American Businesses Millions Every Year
While slip and fall claims brought by non-employees are usually covered by a business' commercial general liability insurance policy, such claims and lawsuits can lead to a significant increase in premiums. If the owner self-insures their property, any amounts paid for a slip and fall claim will come directly out of their pockets. And those sums can be considerable.
Slips and falls that lead to premises liability claims cost a business an average of $30,000. But when such an accident causes a traumatic brain injury, as they often do, the cost can be exponentially greater. According to commercial insurer CNA, the average cost to a business due to a traumatic brain injury in a premises liability claim between 2007 and 2012 was $269,643.
Commercial Floor Mats Can Minimize The Risk Of Premises Liability Claims
The best way to prevent such slips and falls and the devastating liabilities that often follow is to recognize and understand how these accidents happen. Common causes of slips include oily or wet surfaces, spills, weather hazards, and loose rugs or mats.
Entrance floor mats are the most effective means of proactively avoiding such accidents and liability claims. Additionally, these floor mat installations let your guests know that they are entering a clean and professional workplace that values their safety.
Eagle Mat and Floor Products proudly offers the finest in commercial mats and floor covering products. We are actively involved in the sale and rental of matting, safety flooring, and other products that help businesses deliver the highest quality of service to clients, patrons, and employees alike. Contact us today at 1-877-333-1018 to speak with our knowledgeable sales team about product availability, functionality, and installation.