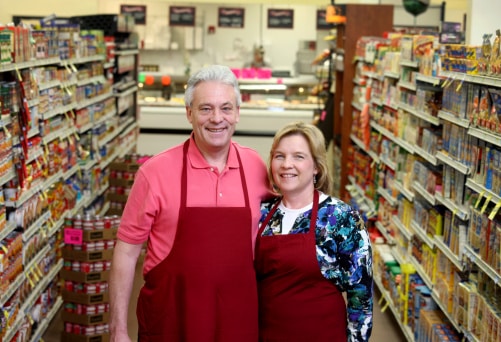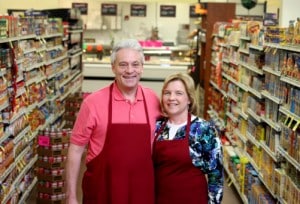 When considering different aspects of business management and operations, certain details should be taken into consideration to provide an atmosphere that is ideal for everyone to be able to work productively.  Doing so will help ensure that customers coming in will be given proper customer service and satisfy their needs.  One of these details is using appropriate commercial floor mats in specific areas.  Though it may seem small compared to other elements of business operations, an entrance mat at the doorway provides welcoming gesture to anyone entering the establishment.  Moreover, these mats improve facility safety by serving as the first line of defense against incoming moisture, dirt, and other debris.
The editorial staff of the Eagle Mat and Floor Products blog has compiled the following list of Top 5 Commercial Matting Products for Your Business:
Entrance Mats
Entrance mats are popular as this is not just to clean off the footwear but to also provide hospitality to the customer.  There are various materials that a company can choose for floor mats by the door depending on the traffic that is experienced in a daily basis.  Entrance mats made of rubber, all-natural Cocoa, and Berber materials are good choices for heavy trafficked areas.  Waterhog floor mats, along with highly textured carpet mats, may be adequate for moderately trafficked entrances.
Recessed Mats
These mats are installed on the floor allowing the dirt, dust and other debris to fall into the recess of the floor.  Recessed mats are particularly beneficial to a place that receives heavy traffic everyday because of the numerous customers that visit.  These entrance systems are usually made from a combination of aluminum, steel, and carpet/acrylic on the surface.  There are two main types of recessed matting systems:  Recessed grill mats, and ordinary recessed matting.
Logo Mats
Companies can choose to have their doormats customized to their name of logo.  This will be a more personalized touch as to giving in as much detail to the floor mat for the business office and a marketing strategy as well.  Even with just a logo, a customer will easily recognize the mat on the door to the company especially in a row of businesses close to each other.  Today, logo floor mats are available in a variety of materials including carpet, rubber, vinyl, and polypropylene.  Carpet mats are best used indoors to preserve quality, but rubber, vinyl, and polypropylene models are perfect for use both indoors and outdoors.
Anti-Fatigue Mats
Another type of commercial mat is the anti-fatigue mat.  As the name of the mat suggests, anti-fatigue matting is able to reduce fatigue to the one standing on it.  This is specifically true to those who constantly stand for long periods during their work.  This provides employee safety and improves employee performance.  The materials that anti-fatigue mats offer include Nitrile rubber, PVC plastic, and other "special" composite rubbers that may vary by manufacturer.
Anti-Static Mats
Anti-static mats, also called static dissipative matting, are products that help in the elimination of static electricity or preventing electrical discharge or shock.  There is a conductive material placed within the mat that is able to collect the static.  This means that the mat has to be grounded and a resistor is utilized.  This is very useful when handling sensitive equipment as workers can transmit electric charge from the machine to an apparatus or chemical that can be hazardous.
Mats are a way to provide a non-human welcome party even before a customer arrives in the office or business establishment.  With this already on the front door, patrons realize that their presence is of importance and it is not just merely placing one there that makes the experience warmer. The customer also feels a sense of importance with this gesture.  As the saying goes, "Retail is in the detail."  We believe that saying can be applied to all business, and not just retail storefronts.
Readers are invited to contact Eagle Mat online or call 1-877-333-1018 for more information, product specifications, or floor mat consultation.  Businesses in the Washington D.C. Metro Area are also invited to learn more about our Commercial Floor Mat Laundering services.  Of course, businesses located outside the D.C. Metro area are still invited to shop Eaglemat.com and earn free shipping for a variety of commercial matting products!