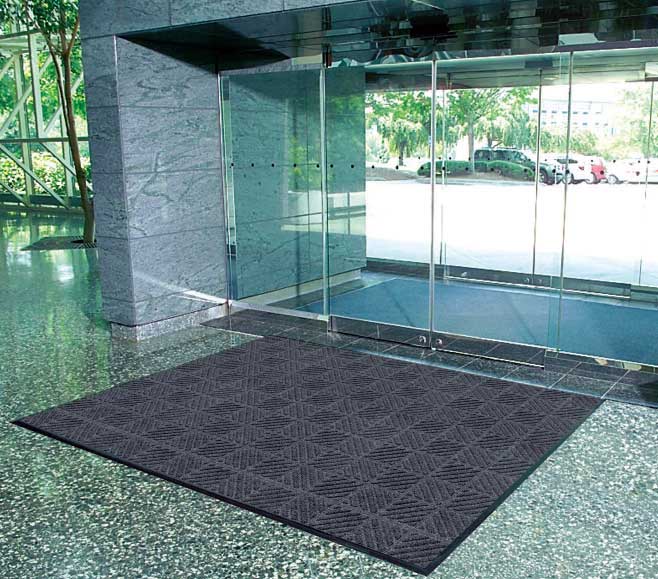 While a lot of shopping has moved online over the past decade, the brick-and-mortar store has remained resilient, even in the face of a global pandemic. For many people, there is simply no substitute for wandering the aisles or seeking help from an actual person when shopping. But as much as consumers may enjoy patronizing retail establishments, they will stay away from ones that are unattractive and unkept or that don't create a positive impression of their brand and business. Similarly, quality retail workers will stay away from employers with unsafe or uncomfortable work environments.
As the saying goes, "Retail is in the detail." Though it may seem small compared to other elements of retail operations, installing floor mats can add significant value (and prevent significant liability) for a store's customers and employees alike. At Eagle Mat and Floor Products, we work with retail establishments of all types to create a welcoming and safe space from the front door to the back office.
Here are the top four types of mats that our retailer customers purchase from us:
Entrance Mats
Entrance mats make a great first impression and play an essential role in keeping dirt, moisture, and other substances from being tracked throughout your store. Entrance mats made of rubber, all-natural Cocoa, and Berber materials are good choices for heavily trafficked areas. Waterhog floor mats and highly textured carpet mats may be adequate for moderately trafficked entrances.
Recessed Mats
Recessed mats are installed on the floor, allowing dirt, dust, and other debris to fall into the recess of the floor. They are particularly beneficial for retail locations that receive heavy traffic every day because of the many customers that visit. These entrance systems are usually constructed from a combination of aluminum, steel, and carpet/acrylic on the surface.
Logo Mats
Branding is a key component of any business's success, and mats customized to display a store's name or logo can help with those efforts. Logo floor mats are available in a variety of materials, including carpet, rubber, vinyl, and polypropylene. Logo mats are best used indoors to preserve quality, but rubber, vinyl, and polypropylene models are perfect for both indoor and outdoor use.
Anti-Fatigue Mats
Many retail workers spend a lot of time on their feet. As the name suggests, anti-fatigue matting can reduce fatigue and make the day more comfortable for employees to the one standing on it. These mats improve both the health and performance of workers who constantly stand for long periods during their work.
Eagle Mat and Floor Products proudly offers the finest in commercial mats and floor covering products for retailers and businesses of all types. All of our products are designed to provide safety, durability, and functionality in every environment.
Contact us today at 1-877-333-1018 to speak with a member of our knowledgeable sales team to learn more about how Eagle Mat can assist you with your floor mat needs.