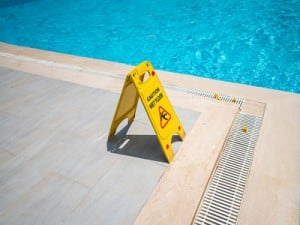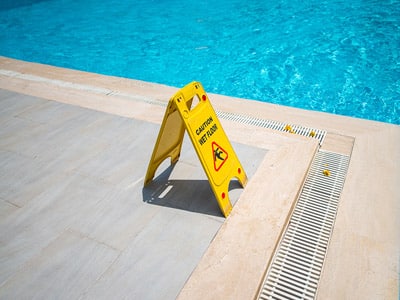 Weather can majorly compromise the safety of your commercial space, whether you manage an office, retail shop or restaurant. Threatening factors which appear in the summertime might be relatively nonexistent during other times of the year, especially considering the high probability of summer storms.
This season, review the following commercial space safety checklist to ensure a slip-free, healthy environment.
Expect humidity
Relative humidity is typically high in the summer, so the air features a higher water vapor content. Most of the time, 40 to 50 percent relative humidity is considered comfortable. However, the water vapor to air ratio rises during the summer when humidity is at an all-time high. Check the humidity in your office on a regular basis to maintain maximum satisfaction. In addition, check ventilation and/or HVAC systems throughout the summer in attempt to catch mechanical problems before they surface.
Combat condensation
When relative humidity rises, condensation forms on doors, walls and windows. The moisture in the air provides prime condition for dust mites, an especially aggravating problem for individuals with asthmatic disorders. In addition, moisture trapped in the walls can lead to costly repairs in the future. Regularly wipe down walls and windows during periods of high humidity to eliminate health complications and avoid structural damages.
Prepare for wet floors
Summer storms might seem like a non-issue indoors, but slick lobby floors are especially ubiquitous this season. Wood and tile should always be covered with rubber or polypropylene mats to prevent puddles and soak up excess rainwater that inevitably follows feet. To further protect your commercial space, umbrella stands wrap wet umbrellas in protective plastic packaging. These stands are equipped with an automated dispenser for ease of use and are best situated in the interior of the building next to the doorway.
Check for mold
While condensation is visible on windows and doors, many people forget that plasterboard is susceptible to condensation. Unfortunately, when plasterboard is wet, it can lead to mold and mildew complications. Check for water spots, leaky roofs and unsealed pipes this summer season, too. New insulation can also minimize hot air, which diminishes mold and mildew growth, but is a costly, more invasive improvement.
Maintaining safety standards is pertinent any time of the year, but owners and building managers can start being preemptive this summer with the aforementioned tips. Contact Eagle Mat for more information regarding weather-optimized floor mats and products.