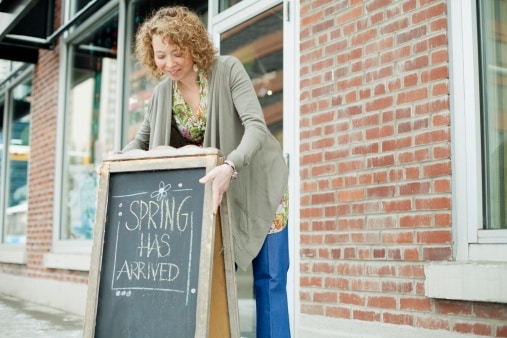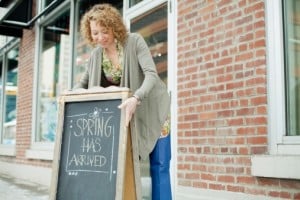 Are you looking for new ways to impress your clientele? Interior design makes a lasting impression on customers, especially in aesthetic-driven businesses, like fashion shops, where showcasing an overall style is crucial to hitting your target market. Customers at any business, regardless of niche, may look at a less-than-stellar office, store or restaurant as a negative reflection of internal operations. In order to impress customers, keeping your business or store in optimal form is key.
Follow these tips in order to continually impress customers throughout the year.
Clean and organized appearance
Nothing says "no thank you" quite like an untidy or dirty storefront. Potential customers can be deterred by a messy environment, assuming businesses operate in a discombobulated fashion. Keeping your shop or office sparkling shows you care about the environment that both your employees and customers see and visit. Regularly vacuum carpets, wipe down counters and clean up debris or papers that can clutter public spaces. In retail shops, mopping hard surfaces or installing floor mats for debris and bacteria control can keep the floor both safe and germ-free. Don't forget to showcase samples and products in prime lighting to help make them shine.
Friendly environment
Customer service is highly important to retaining existing customers. Many businesses offer similar products, but a loyal clientele is built through the positive rapport you create. Implementing proper business practices, even in small retail shops, is key to keeping customers coming back each time. Develop a customer-retention plan with approachable and responsible representatives as a chief component. Make sure to train employees in these practices so you can maintain smooth operations even when you're not nearby.
Eye-catching, branded floor mats
Branding is a vital component of an overall marketing strategy, and many business owners choose to include their logo or name throughout the store to leave a lasting impression on customers. Custom mats, such as the Graphic Impressions Logo Mats, come in multiple colors to match the existing style of your space. Digital printing allows you to incorporate your copyrighted content, as well. And, consider how these mats might affect your employees well-being. A recent study from the University of Texas revealed gray, beige and white offices can spark feelings of depression for both female and male employees. On the other hand, more vibrant interiors inspire productivity. Usually, green and blue are considered the best shades to incorporate in the office.
For more information on impressing customers with floor mats, contact us for pricing, product and size info today.