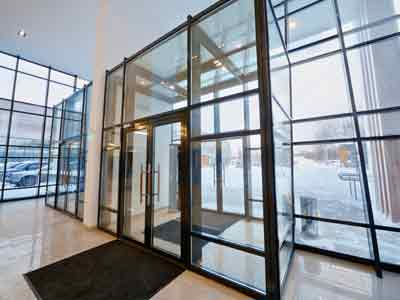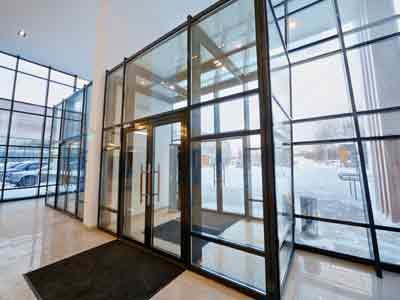 Winter months bring a unique set of challenges that must be faced by property owners and facility managers. First and most obvious, winter is a time when snow, sleet, and freezing rain can make even well covered walkways dangerous to cross. The holiday shopping season adds to the potential danger, sending crowds of (sometimes aggressive) customers surging through parking lots, entryways, and shopping aisles.
This winter, prepare for inclement weather by reviewing the predictions below, courtesy of the experts at Weather.com. Then, perform a thorough facility walk-through to ensure your parking lots, snow management plans, and safety/entrance matting are prepared for the busy winter season.
Winter Outlook 2015
Prediction 1: Southern states will see a cooler-than-average winter while northern states will see warmth.
In the south, this means business owners should anticipate frost, sleet (snow/rain mixture), and ice early in the year. States that are most likely to see colder than average temperatures include Texas and those along the Gulf Coast.
Prediction 2: Southern states will see a wetter-than-average winter.
From California over to Desert Southwest, central Plains, and Deep South, states may notice a wetter-than-average winter. This may translate to sleet, snow, or ice, depending on temperature and humidity.
Prediction 3: El Niño is not the only factor to consider.
This winter, everyone is buzzing with predictions of how El Niño will cause higher than average precipitation. Experts at Weather.com warn that El Niño is not the only factor to consider, however. Arctic Oscillation and Madden-Julian Oscillation will also shape weather patterns through winter.
Prediction 4: Rainfall may improve California's drought.
Beginning in mid-January and extending through March, California may see a moderate amount of rainfall. Given the drought that currently threatens the west coast, this rainfall may cause excessive pooling, uncontrollable water runoff, and landslides. Businesses and property owners are cautioned to plan accordingly.
Best Floor Mats for Winter
If there's one thing to take away from experts' predictions of winter weather for 2015, it's that colder temperatures and precipitation are likely to disrupt the southern U.S. Prepare for winter weather by creating a snow management plan, educating employees on winter-related dangers, and replacing old or worn out entrance matting. New mats will keep ice and snow from collecting in entryways, where it can melt into puddles that cause slips and falls. Below are our most popular indoor/outdoor entrance mats for winter:
Rubber Scraper Mat. Just like a squeegee removes dirt and residue from a glass window, so too do Rubber Scraper Mats remove tough dirt and grime from the underneath of shoes. These mats are best used just outside entryways, where they loosen and "squeegee" shoes before visitors track water and debris past the interior lobby. Shop Rubber Scraper Mats here.
Pedimat®. The Pedimat® is our leading recessed grill mat system. This industrial-strength system fits within a recess in the floor, making it ideal for use in vestibules and heavily trafficked facilities. Dirt, grim, and moisture is aggressively cleaned via alternating grit/textured inserts, and horizontal spaces allow all contaminents to fall into a recessed compartment located below the surface of the mat. Shop Pedimat® recessed grill mats here.
Berber Supreme Entrance Mat. Berber is an industry-leading matting material, known for good aesthetics that provie exceptional cleaning ability. The high-low surface design of this mat enables aggressive cleaning and high volume retention of dirt, liquids, and debris. Shop Berber Supreme Entrance Mats here.
Waterhog Classic Mat. Waterhog mats are known to withstand low temperatures, making them an exceptional winter mat for indoor and outdoor use. Made using durable polypropylene, the crush-proof "nubs" in this mat give the Waterhog its classic texture and cleaning ability. Shop Waterhog Classic Mats here.
Winter Matting Consultation
For additional winter matting consultation and order assistance, contact Eagle Mat customer services at 1-877-333-1018.
Sources
(i) "Winter 2015-2016 Outlook: 5 Things to Expect." Weather.com. Accessed 8 November 2015.