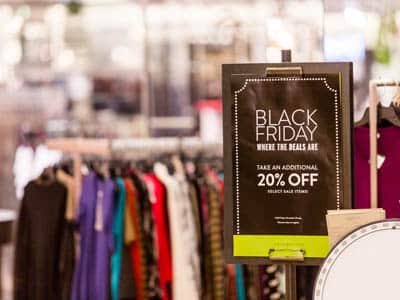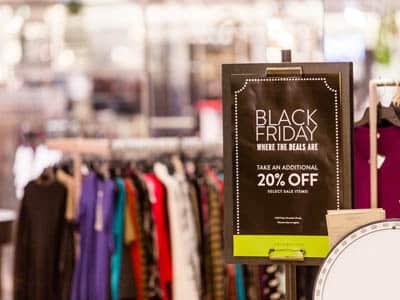 With November nearly half over, retailers are beginning to prepare storefronts for Black Friday. Each year, property owners balance shopper enthusiasm with the need for safety to ensure a smooth and injury-free event for all in attendance. This year, the editors of the Eagle Mat Blog invite business owners to review the following tips on how to prepare for this busy holiday. With just a bit of proactive preparation, businesses of all sizes and industries can help to prevent a truly disastrous day of business.
Preparing for Inclement Weather
Take action against winter weather conditions. Snow, ice, and sleet are just a few of the most dangerous forms of winter precipitation for which property owners must prepare. In this article, find tips on preparing safety plans, reviewing plans with employees, managing crowds, and more. Read Preparing for Inclement Weather.
Prevent Slips This Winter
Winter months entail a number of unique variables that ultimately make slips, trips, and falls more likely. Weather is perhaps the most widely anticipated variable, but what about other, less obvious factors? In this article, learn more about holiday shopping crowds, crowd management, and tips for preventing slips and falls. Read Prevent Slips This Winter.
Snow Management Plans
Every business can benefit from having a snow management plan. Even those businesses in the Carolinas and other Atlantic coastal states that seldom receive snow are smart to plan for the possibility of freezing precipitation during the holidays. Learn the basics of a snow management plan, including how to increase accessibility and safety for pedestrians. Read 5 Reasons to Create a Snow Management Plan.
Black Friday 2013 Recap
Learn from the past to prevent accidents in the future. Visit this article for a breakdown of Black Friday 2013's most notable developments in technology and safety protocols. Read Black Friday 2013 Recap.
Safety Matting Consultation with Eagle Mat
Contact our team of safety experts to discuss matting, flooring, crowd control, and other products for safety during the holiday shopping season. Shop our commercial matting collection online, or call Eagle Mat customer service at 877-333-1018.