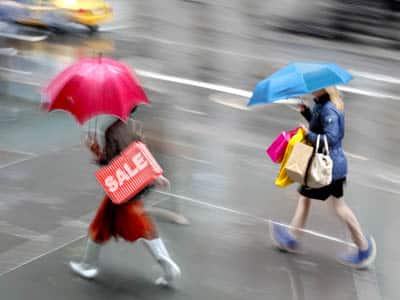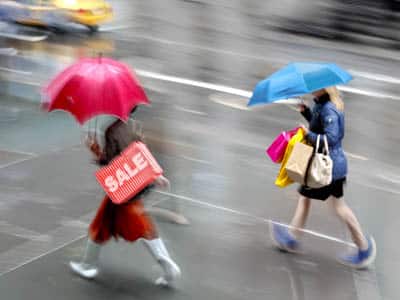 Business owners across the United States are seeing a unique winter, to say the least. It is clear that winter 2015-16 has been significantly impacted by El Niño, a weather phenomenon that causes warming throughout the Pacific. Weather experts attribute this winter's higher-than-average temperatures and precipitation to El Niño, warning that southern states are at particularly high risk for flooding and tornados. For thousands of men and women who own or operate businesses throughout the U.S., these abnormal weather patterns have changed what it means to "think safety" this winter.
Adjusting to a Rainy Winter
For those who have planned for winter-as-usual, the current weather might warrant a readjustment of safety priorities and protocols. Of course, this is largely decided by the location of your business. In the Northeast, facilities that have prepared for winter are likely to enjoy milder temperatures with the potential for an above-average yet safe level of snowfall. In the south, however, businesses face a slew of challenges unique to an El Niño-influenced winter. Most notable, according to weather experts at Weather.com, include heavy rainfall, flooding, and tornados.
To make adjustments, consider analyzing your facility in zones. This can make it easier to assess how each zone is performing specific goals, like controlling incoming debris and precipitation.
Zone 1: Exteriors
The first zone is the exterior of the building. This includes the sidewalk and outside of the entryway that is used as a primary means of entry and exit. The goal in this zone is to proactively minimize the amount of dirt, debris, and moisture that passes through the doorway. This zone is exposed to the elements, so there are two important things to consider. First, commercial matting must be made with a weatherproof material known to withstand heavy rains and fluctuating temperatures. Rubber and polypropylene are two of the most popular options. Second, outdoor mats will not capture 100% of all liquid and debris that pass through. Instead, their job is to reduce debris and liquid inflow, thereby improving conditions within vestibules and lobby areas.
Noteworthy products include the Waterhog Classic Mat and the Rubber Scraper Mat. Both are available in large sizes to accommodate for large crowds and big entryways.
Zone 2: Vestibules
Vestibules are the next zone to consider (if your facility does not have vestibules, proceed to Zone 3). Within vestibules, there is a great opportunity to give shoes an aggressive "once over" to remove an excess dirt, debris, and moisture still lingering from outside. The most popular products for vestibules are recessed floor mats, since they lie flush to the ground and present a minimal disruption to both foot traffic and swinging/revolving doors. Recessed grill mats are also popular, especially the recessed Pedimat®.
Zone 3: Lobbies
The final zone to consider is the lobby, or reception area. This is a dangerous zone for dirt, debris, and precipitation to penetrate. Floors are often smooth and slippery when wet, demanding strategic placement of entrance mats and runners. Generally speaking, opt for runner mats if located in an area where precipitation is heavy. Runners also provide value in facilities that are heavily trafficked, offering a greater area of matting material that ultimately cleans and contains more debris.
Commercial Matting Consultation with Eagle Mat
This winter, trust the commercial matting and flooring experts at Eagle Mat to help you find the best slip and fall prevention products. Contact us online or call customer service at 1-877-333-1018.