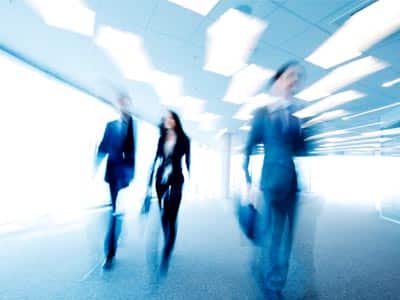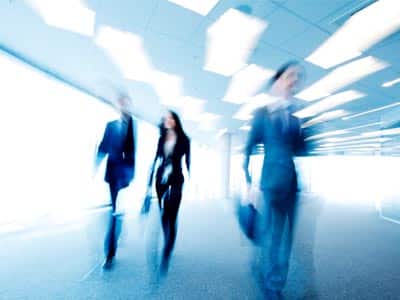 It's easy to justify focusing on slip and fall prevention during the winter. No other time of year has more factors known to contribute to injuries among both employees and guests. For instance, holiday sales are known to draw big crowds of (sometimes frenzied) shoppers that rush, push, and elbow their way into stores, down aisles, and toward the check-out. But holiday crowds are not the only danger to consider. Winter months are notorious for inclement weather, often spawning storms with heavy precipitation that can render parking lots, sidewalks, and entryways extremely hazardous places to walk.
This winter, proactively invest in the safety of your employees and guests. Learn more about entrance runners and half ovals by Waterhog, an industry leading manufacturer of commercial-grade floor mats that will keep your most heavily trafficked areas clean, dry, and safe all winter long.
Why Invest in a Runner?
There is a very subtle difference between an ordinary entrance mat and a runner mat. Entrance mats are smaller, usually rectangular (though they can also be square or custom shaped), and they typically only accommodate for 1 or 2 walking strides, meaning that you may walk on, across, and off the mat in 4 steps or fewer. Runner mats are much longer, often available in the very same material/construction, and accommodate for upwards of 3 to 4 strides or more.
The length and construction of these "runners" provides a few benefits beyond simple entrance mats. First, the added length gives pedestrians a much larger "safe area" of enhanced traction when entering the facility. Additionally, the added length keeps shoes in contact with the mat for a longer period of time. This makes possible the another benefit, which is enhanced control of debris, moisture, and other pollutants. This is especially important in the winter, as incoming shoes tend to carry rain, snow, ice, and sidewalk salt beyond the entryway. Without a runner mat to capture this debris, it is free to accumulate throughout the lobby, creating hard-to-see slip and fall hazards everywhere.
Waterhog ECO Series Runners
The Waterhog ECO series is one of the best known in the industry. Available as both a mat and a roll, this incredible material is ideal for any facility that wants to improve safety and cleanliness this winter. ECO series mats are manufactured with 100% recycled material, making them ideal for "Green" businesses that want to reduce their carbon footprint. Moreover, Waterdog mats are known for incredible texture that aggressively cleans and absorbs. Available in a waffle, diamond, or a herringbone surface, these mats feature designs that offer aesthetic appeal in addition to their functionality.
Adding a Half Oval
The Waterhog Half Oval is an exceptional addition to any of the Waterhog runner mats mentioned above. ECO series Half Ovals are made with the same 100% recycled material as the ECO runner mats. Although Half Ovals must be "pieced together" with Waterhog runners, they are available in matching widths, textures, and colors to ensure a uniform and seamless look. Best of all, adding a Half Oval to a Waterhog Runner further elongates the overall matting area. This only improves the matting system's ability to absorb moisture, precipitation, and other incoming debris.
One thing many customers love about the Waterhog Half Oval is the way it opens up a commercial space. Whereas squared corners create a sense of protrusion, the rounded edge of the Half Oval creates a feeling of openness that can make small entryways, lobbies, and foyers feel large and spacious.
Call Eagle Mat for Complimentary Winter Matting Consultation
This winter, trust the commercial matting and flooring experts at Eagle Mat to help you find the best slip and fall prevention products. Contact us online or call customer service at 1-877-333-1018.