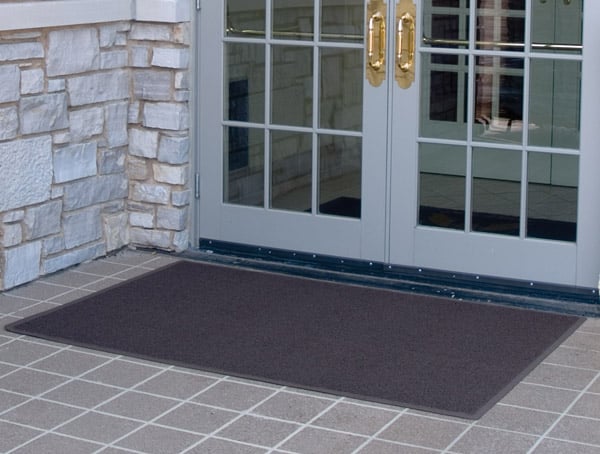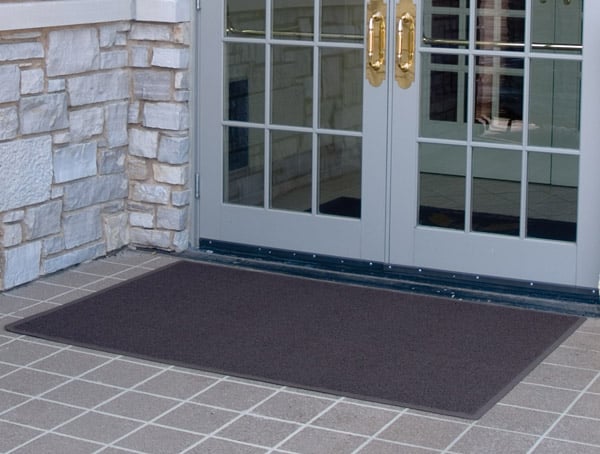 If you're trying to cut down on that $1 billion dollar per year spent by businesses on slips, trips, and falls, then you should have some mats outside your office or business as well as inside.
Having mats on the outside—outside of front or side or back doors—prevents water, snow, ice, dirt, and debris from entering the building. These mats prevent accidents outside your building but while folks are still on your property and still your responsibility.
Furthermore, the mats outside cut down on the wear and tear on the mats inside. The outside mats trap all that water and debris before it makes its way onto your inside mats.
Wondering which kinds of mats are appropriate? Here's a quick survey.
Outside mats protect the interior of your business. Mats cut down on the slip, trip, and fall accidents, and they make you look good. They are such a low-cost way to protect your interior flooring and the safety of your customers and your employees that it's really a no-brainer to load up on them. Get enough mats, so you can replace dirty ones with clean ones while you're washing the dirty ones. You should have several sets to be able to rotate them.
If your employees are safe and happy, they will be more productive. Seriously. Talk to us and let us help you make your business premises safer.
Do you have other questions? It's easy to contact us, and we're happy to help you. You can always call us at (877) 333-1018 or email us at sales@eaglemat.com for more information or if you aren't sure what you need.