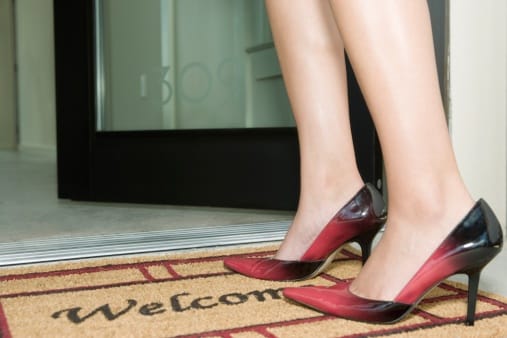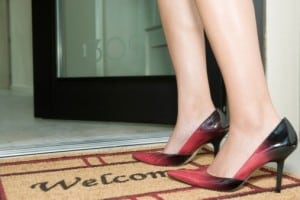 There are various ways and items that can be used to decorate and improve the interior of office spaces. Even entrance mats can be used for aesthetic purposes especially if you chose those entrance mats that are not only durable and functional, but also stylish and decorative. There is now a lot commercial floor mats specifically designed and manufactured for office spaces with high traffic. Entrance mats for offices and commercial areas will not only provide safe flooring for your office but it can also make the whole area stylish and pristine.
There are now many manufacturers that are creating stylish and functional entrance mats for commercial purposes. Buyers can even choose to customize their entrance mats if they so desire, embossing a company logo or slogan on the surface to add a personalized touch. A business may choose the color or design, the material and even the size of the entrance mats that will match the interior décor or the office. Some manufacturers of entrance floor mats today uses high technologies like digital printing and advanced sewing process using machines in order to create entrance mats with wonderful and colorful designs.
A business may also choose entrance mats with customized logo of your business or store. Aside from providing safe and slip-resistant flooring for your customers and employees through functional front door mats, you also get to employ branding solution by customizing the entrance mats with your company or business logo.
Entrance Mats with Pre-designed Messages
If you do not have the time to think and search for a design for your entrance mats, you can also choose pre-designed message mats or logo mats. You can look for entrance mats with welcoming logos and various greeting especially when important holidays like Christmas, Easter and Valentines are coming.
There are also some entrance doormats that provide important message or warning especially those entrance mats used for high traffic commercial and industrial places. If you need to put a warning on some areas and you want to make the warning visible as much as possible, a pre-designed warning-message mat can be used.
Aside from cautions and warning, you can also put inspirational messages and quotes especially if you are going to use the entrance mats in the office. Choose entrance mats with meaningful and cheerful messages to encourage your employees and staffs and also to provide a nice working environment.  Such messages, though subtle, have a positive impact on employee productivity and general happiness.
However, before choosing the design and style for the entrance mats, make sure to consider first its purpose and function. Although stylish entrance mats can definitely be used as decorations for your office, entrance mats should still provide its basic function which is to maintain neat and safe flooring for everyone who walks in that area.
When selecting from the wide range of entrance mats available, make sure to prioritize the safety features first. Choose the entrance mats that can absorb water and other wet elements to avoid slippery floors. Choose also those entrance mats that can remove dirt from the bottom of the shoes and can be easily cleaned or maintained.
Contact Eagle Mat for complimentary floor mat consultation!  Our experienced client services team is available to help you choose the best matting and safety products for your facility.
Additional Reading:  Visit our article titled 5 Things to Consider Prior to Purchasing New Mats for additional tips on proper matting selection and installation.