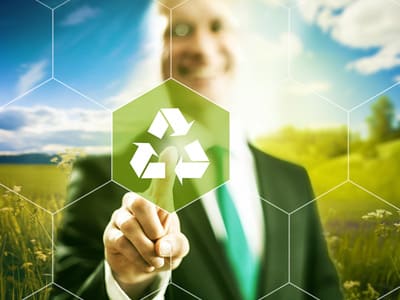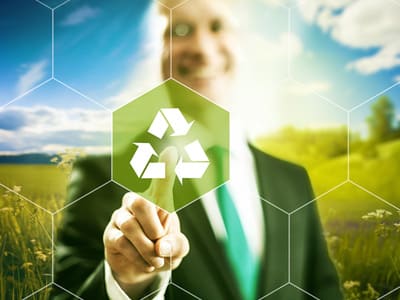 The U.S. Green Building Council (USGBC) is an organization dedicated to making the design, construction, and operations of commercial and residential facilities more eco-conscious and sustainable. This objective is accomplished through Leadership in Energy and Environmental Design (LEED), a third-party certification system that verifies project sustainability and offers incentives for compliance. The USGBC's LEED certification is an international verification system that has been driving progress in environmentally friendly design since as early as 1994.
Shop LEED Certified Mats: Eagle Mat and Floor Products offers a variety of eco-friendly floor mats that offer LEED credits that facilities may use to qualify for various local and federal incentives.
Things to Consider When Applying for LEED Credits
It's LEED credits may also be earned in virtue of installing "high performance" floor mats. According to LEED standards, matting products contribute to the health, safety, and sustainability of a project by accomplishing at least 3 major goals:
1. Trapping debris and moisture. It has been estimated that over 70% of the soil and bacteria that enters a building is carried through the entryway on shoes and other footwear. The use of commercial-grade floor mats reduces incoming debris, which can correspondingly reduce a facility's reliance on cleaning chemicals.
2. Containing debris and moisture until it can be cleaned. In addition to trapping incoming debris and moisture, matting systems must contain the debris until maintenance personnel and janitorial staff can safely remove it. In containing the debris, LEED recognizes that mats reduce total volatile organic compounds (VOCs) from cleaning solutions that are used indoors. Mats also improve indoor air quality (IAQ) by preventing debris from circulating throughout the building via HVAC systems.
3. Preventing floor mat turnover via high performance products. LEED also recognizes that certain floor mats are made of materials that can perform effectively for a longer period of time. By choosing a LEED certified mat made of polypropylene, for example, a facility may reduce mat turnover by up to 4 times (e.g. polypropylene mats may last up to 4 times longer than low quality carpet mats). This is a big win for sustainability, as reducing mat turnover can significantly reduce the amount of mat-related waste that ends up in landfills.
LEED Credits for Runners and Mats
When shopping for mats that will help a facility earn LEED credits, property owners and facility managers should keep the following rule of thumb in mind:
Floor mats and runners must extend at least 10' long to capture a maximal amount of incoming debris and moisture.
For facilities that cannot use 10' runner mats—due to restrictions of lobby size and/or aesthetics—the USGBC has ruled the following:
The intent for the entryway system (grilles, grates, walk-off mats) is to capture dirt and dust. An exception to the 10 ft length and/or indoor location is acceptable provided your alternative solution meets this intent and is thoroughly justified.
For more information on this exception, readers may visit the USGBC LEED forum here.
Contact Eagle Mat for More on LEED Qualifying Products
Have questions about products that qualify for LEED credits?  Contact Eagle Mat to speak with a member of our sales team, and let us help you find the eco-friendly products that are right for you.
Washington DC Metro Area Businesses:  Eagle Mat offers floor mat rental and laundering services that utilize environmentally friendly methods of cleaning your commercial matting products.  Our service area includes the Maryland, Washington D.C., and Northern Virginia areas.  Please visit our Services Page for more information.