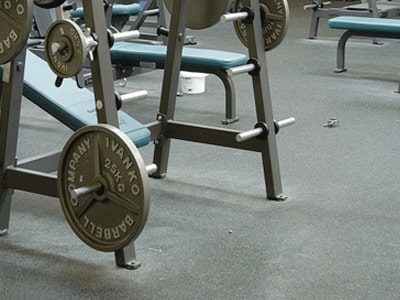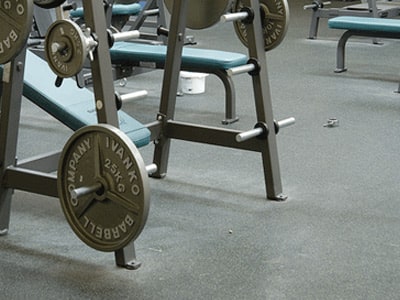 It's no secret that exercise-related accidents are common in gyms and recreational centers. Liability releases are a standard part of nearly every gym membership agreement, and most patrons accept responsibility for their own safety while using weights, machines, and other amenities. Nevertheless, accident prevention must be a conscious part of business culture in order to maximize patron safety. A little preparation goes a long way, especially when it comes to preventing slips, trips, and falls in exercise facilities. Review the statistics below to ensure all employees understand the risks associated with different categories of exercise-related injury.
Gym and Fitness Center Statistics
1,135,000. The number of Americans who visit the Emergency Room each year for stair related accidents. If your fitness center is a multi-story facility, be sure to keep stairways (both indoors and outdoors) at the top of your safety checklist.
1,100,000. The number of Americans who visit the ER after taking a spill on flat ground. Uneven transitions, puddles, and folded-over floor mats are among the most common causes of this easily preventable accident category.
515,000. How many times a basketball-related injury sends a player to the ER. If your gym offers basketball court access and league play, be sure that court use and/or league participation are included in membership agreements and liability waivers.
495,000. The number of Americans who injure themselves while cycling each year. Many of these accidents occur outdoors, but there is a lesson to be had for gym owners as well. If you offer cycling classes, encourage participants to warm up beforehand to prevent muscle strains, tears, and other injuries related to overexertion.
295,000. Approximate number of ER visits that are the direct result of recreational exercise. This is perhaps the most eye-opening statistic for gym owners, as recreational exercise is the "product" patrons purchase and use regularly.
Call Eagle Mat for Gym Mat Consultation
Eagle Mat and Floor Products proudly represents that finest in commercial flooring and safety. Speak with a customer service representative today for complimentary consultation, product samples, specifications, and more at 1-877-333-1018.