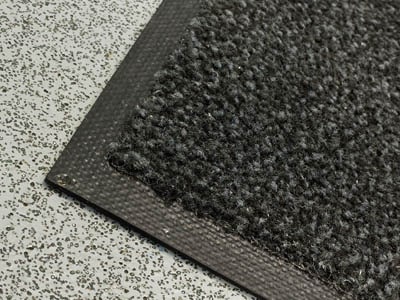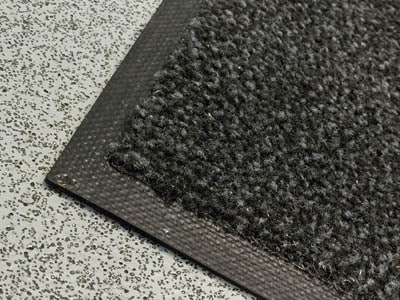 Indoor doormats are essential when it comes to promoting safety and hygiene at your place of business. Indoor doormats are the first line of defense with which shoes and other debris come into contact. When the right doormats are selected, a majority of moisture and microbes can be effectively contained before ever having the chance to contaminate the interior of the building. Below is a selection of our most popular indoor doormats for commercial businesses. Review the products categories below, and contact Eagle Mat for additional product information at 1-877-333-1018.
Indoor Doormats
Digitally Printed Logo Mats
Many businesses find value in displaying their logo and slogan to customers as they enter the building. Hotels, retail outlets, banks, and many other small to medium sized businesses (SMBs) may all benefit from the brand enhancing power of a well-designed logo mat. Logo mats are available in a variety of resilient materials and printing processes to ensure a fully functional, aesthetically pleasing safety mat. Browse available products by visiting our logo mats online store.
Water Retaining Entrance Mats
One of the biggest benefits of a commercial-grade entrance mat is superior moisture retention. Olefin carpet, Berber, and polypropylene are just a few examples of today's leading materials that are capable of holding up to 1 gallon of water before needing cleaned or rotated. Learn more about these must-have products by visiting our entrance mats online store.
Recessed Grill Mats
Recessed grill mats are an industrial-grade solution for stopping moisture, debris, and contaminants from entering and circulating throughout a commercial building. These grill mats feature two unique elements that combine to provide the ultimate debris and moisture management system. First, the walking surface is comprised of horizontal slats, known as the "grill," that leave space for debris and moisture capture. Beneath the grill-style walking surface is a recessed compartment where excess liquids, particles, and other debris fall. To learn more about these unique commercial-grade solutions for debris and moisture control, visit our recessed mats, grills, and cocoa online store.
Shop Indoor Doormats, Earn Free Shipping!
This summer, shop indoor doormats on Eaglemat.com and earn Free Shipping with a 100% Price Match Guarantee for every order placed online. For more information, speak with an Eagle Mat representative at 1-877-333-1018.