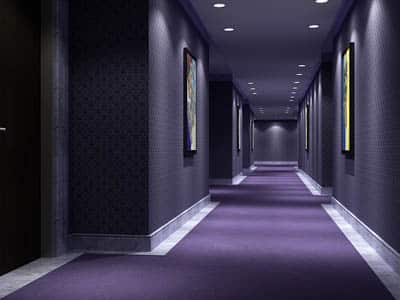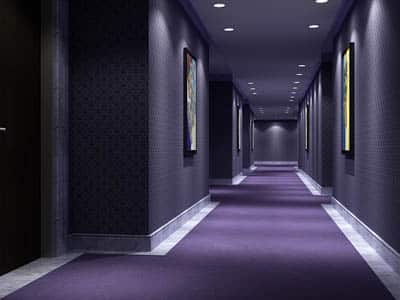 Rug runners for hallways are available in a variety of colors, textures, and sizes to help facility managers and property owners achieve health and safety goals. From controlling dirt to minimizing moisture and improving indoor air quality, read more about the biggest benefits to using rug runners below. Then, visit the following URL to shop runner mats and rolled goods on Eaglemat.com. Order rug runners online, and receive Free Shipping along with a 100% Price Match Guarantee!
Why Use Rug Runners for Hallways?
Rug runners for hallways can help achieve a number of facility health and safety goals. These include:
Dirt retention. Whether Berber or olefin carpet, hallway runners are made of materials that are excellent at retaining dirt. This keeps debris and potentially harmful microbes from circulating throughout the facility. By trapping dirt, runners also prevent debris from causing trip and fall accidents.
Moisture control. In addition to retaining dirt that has made it past the entryway, hallway rugs also control excess moisture. Liquid often drips form jackets, shoes, and umbrellas, especially in the minutes after a rainstorm.
Floor preservation. In addition to dirt and moisture control, hallway rug runners also prevent floors from becoming damaged by walking aids, supply carts, and falling objects. Hardwood, ceramic tile, and terrazzo are just 3 examples of expensive (and delicate) flooring surfaces that rug runners can help to protect.
IAQ improvement. Indoor air quality (IAQ) impacts many facets of performance. From facility efficiency to employee health, maintaining excellent IAQ can be a crucial make or break factor for today's facility management team. By trapping dirt and debris, rug runners reduce the level of airborne particles that may otherwise reduce the quality of indoor air.
Shop Rug Runners for Hallways, Earn Free Shipping!
Shop rug runners for hallways on Eaglemat.com and earn Free Shipping with a 100% Price Match Guarantee for every order placed online. For more information, speak with an Eagle Mat representative at 1-877-333-1018.