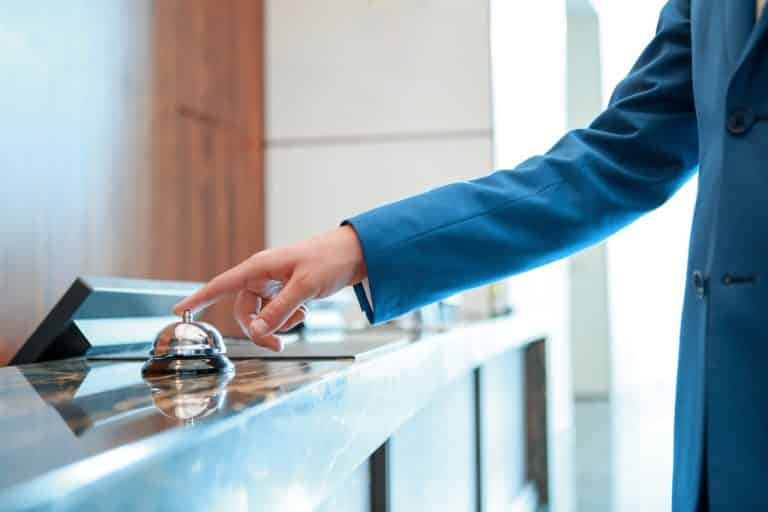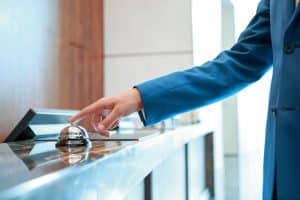 Building a luxury hotel brand is no easy feat – just ask the President of the United States. But as any successful hotelier can attest, maintaining a high level of customer service is a major component to a thriving hospitality enterprise. Putting your patrons' wellbeing first is not just honorable, but encourages new and repeat business for lasting recognition.
Because hotel guests are entrusting their personal and property security at your hotel, following safety protocol with hotel floor mats is crucial. Slip-and-fall incidents are the no. 1 cause of accidents at hotels, with up to 70 percent occurring on even-level surfaces, according to the Global Floor Safety Network.¹ Accordingly, preventing slip and fall accidents at your hotel minimizes liability and lawsuit risk while building positive rapport with prospective clientele. To get started on safeguarding your lodge or resort with hotel floor mats, consider the following options:
Entrance Mat/Runner
Stop hazards at the door with a durable and stylish entryway mat. While entrance mats and runners are commonplace in commercial businesses, many hotel managers upgrade to eye-catching logo floor mats or plush carpet mats that create comfortable walking surfaces. Aside from preventing slip-and-falls, entrance mats minimize the dirt, debris and bacteria easily tracked across high-traffic floors. With an array of customizable colors and designs, you can ensure your hotel branding stays consistent from top-to-bottom.
Anti-Fatigue Mats
Your employees deserve safety and security just as much as your customers. With anti-fatigue mats, hotel receptionists and lobby attendants can remain alert and comfortable throughout the day. Anti-fatigue mats keep employee-only areas clean and dry, but also minimize the physical pain from standing for prolonged periods of time. It's in your best interest to keep employees healthy, and anti-fatigue hotel floor mats create a positive atmosphere while minimizing time off work due to strain and exhaustion.
We understand that opening a hotel leaves little room in your schedule. Eagle Mat offers flooring services, including installation, rentals and laundering, throughout the D.C. metro and South Florida areas. Businesses located outside of our service areas are welcome to shop our hotel floor mats via our online store. For more information on Eagle Mat's safety products and services, call our customer service representatives at 877-333-1018.
¹ http://gfsngroup.com/information/slip-fall-statistics/