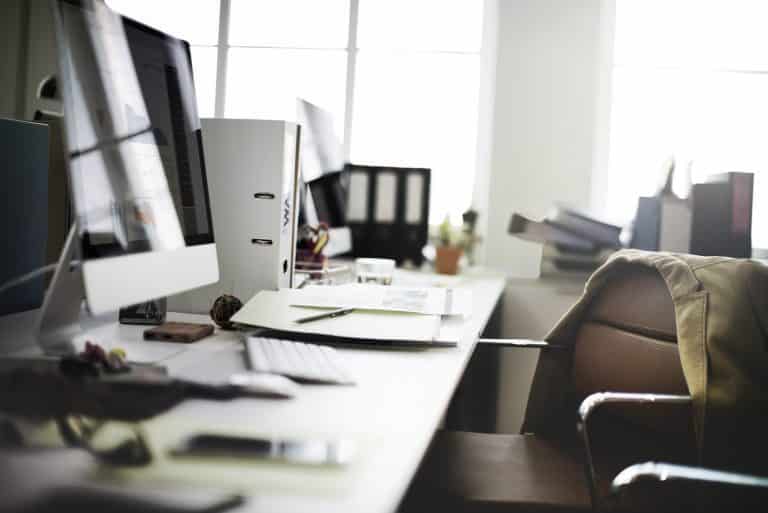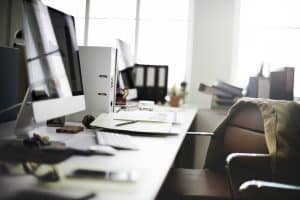 Office chair mats are a staple in professional workspaces and home offices. If you are just beginning to build a new business, you might wonder if chair mats are a necessary investment. Whether you're designing a space for a team of two or 200, office chair mats provide essential floor protection and comfort in one minimalist, discreet design.
Why Use Office Chair Mats?
Office chair mats are made of durable plastic and are placed directly underneath each employee, manager and executive desk chair. They deliver three-fold benefits to each workstation:
Floor Protection
Ergonomic Support
Chair Maneuverability
In a communal corporate environment, chairs are always moving. But, without transitional surfaces to shield floors, everyday activities wreak havoc on expensive carpet and hardwood. For carpeted office spaces, chair mats prevent dents and impressions. They also defend hardwoods, linoleum or tile flooring against scratches and continuous wear-and-tear. Without office chair mats, business owners suffer the high cost of installing new floors and/or refinishing existing surfaces to eradicate damage.
Beyond keeping interior aesthetics intact, office chair mats make team collaboration and multitasking easy. Why invest in rolling desk chairs to move about freely when the wheels continuously catch on carpeting? These mats provide the extra ergonomic support and cushion to reduce unnecessary stretching or straining. For hardwood and linoleum, added traction helps team members safely brainstorm and converse with one another – all from the comfort of their desk chair.
Eagle Mat and Floor Products offers first-rate office chair mats made of high-grade plastic. Each mat is guaranteed not to crack or curl at any point in time. We offer six levels of thickness for carpeted office floor mats, ranging from economy to premium. Economy office chair mats feature a spike cleat system to grasp carpet fibers and stay in place, while thicker mats come with an AnchorBar system. We also offer the choice of beveled or straight edging, depending on personal preference. For hard floors, our clear-colored mats do not disrupt with your existing office design. These come in economy or premium thickness and a variety of lip sizes to complement your commercial space.
Both hardwood and carpet chair mats are offered in an array of sizes to best suit your business needs. Please contact our customer service department at 877-333-1018 for recommendations based on your industry, square footage and floor type.