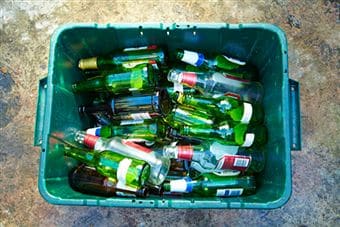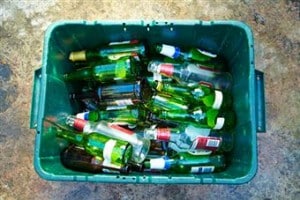 Since the creation of eco-friendly mats, these mats are highly recommended to consumers. Instead of ordering the regular carpets and commercial mats, consumers are urged to go green by purchasing mats that reduce carbon emissions and reuse recycled materials during construction. This helps to prevent excessive carbon production, it encourages sustainable production practices, and it helps to preserve the beauty of our natural world for years to come.
There have also been concerns about the allergens brought about by synthetic commercial mats. Human and pets develop certain allergies because of the synthetic materials used. With eco-friendly mats, your employees will not suffer from any health condition because the materials are all natural and safe.  Cocoa mats, for example, are made entirely of all-natural coconut husk fibers.
Today is the best time for you to invest in eco-friendly mats. Your business will benefit from eco-friendly mats greatly in terms of functionality, appearance and cost-effectiveness.
The Features Of Eco-Friendly Mats
The main difference between eco-friendly mats and the regular commercial mats is the way they are manufactured. Eco-friendly mats only uses natural and recycled materials to create the mat while other commercial mats uses synthetic materials.  To illustrate, consider the image above.  Waterhog Eco mats make use of such post-consumer plastic bottles by recycling them into a resilient and highly effective floor mat material.
Carpet and matting manufacturers have supported the green mats idea for years now. Well, if their consumers are demanding for more eco-friendly mats, they really have no choice but to manufacture them. Come to think of it, a company selling eco-friendly mats has an edge over its competitors because consumers today prefer using environment-friendly products.
Eco-Friendly Mats To Try
Over the years, Waterhog Eco mats have gained popularity. These eco-friendly mats are very effective in keeping the floor clean from the dirt outside. Waterhog eco mats are made of recycled plastic drinking bottles and the rubber backing is made from recycled car tires.  Notable Waterhog Eco products to consider include the Waterhog Eco Elite, Eco Elite Roll Mat, and the Waterhog Eco Premier.
These mats are very durable and long lasting and can be placed outdoors to prevent water and moisture from entering the office. Waterhog eco-friendly mats come in different designs, colors and shapes to suit your decorative needs.
Another eco-friendly mats you should consider is the recessed cocoa mat. The surface of these eco-friendly mats is made from coconut fiber. The rubber backing is made from re-recycled rubber. These cocoa mats will decompose over time so it will not pose any danger to the environment.
Eco-Friendly Mats For The Home And Office
There have been many debates about how commercial matting affects the environment.  Of course, people who support the green movement welcome the idea of green mats.  Mats that you walk on when you enter a building or a business establishment is often taken for granted. What visitors do not realize is that the business owner has put careful thought on what type of mat is to be placed there. Even if many still do not care about what matting your business uses, using eco-friendly mats may instill within you a sense of fulfillment.  Moreover, it may motivate employees and guests to think of sustainability and "Green" practices.