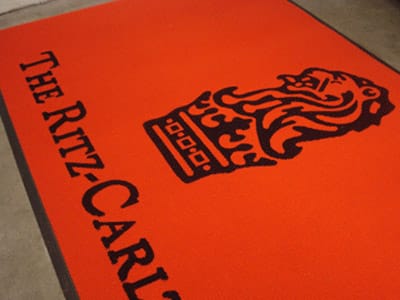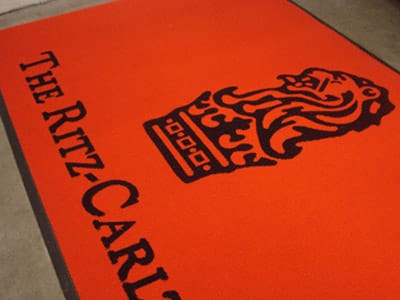 Did you know that falls account for 5 percent of the fatalities at work for women and 11 percent of the fatalities at work for men? Did you know that falls are the second leading cause of accidental death worldwide?
The selection of your indoor floor mats is much more than a decorative decision; it's an important business decision that can save you time and money. Indoor floor mats not only look good and can even show off your logo, but they protect your premises from the damaging effects of water and dirt being tracked around, and they can prevent people from falling down on your slippery floors.
Waterhog Fashion
Incredible as it sounds, Waterhog Fashion mats can hold up to 1.5 gallons of water per square yard. They have a crush-proof pile and are a certified GREEN product made of 20 percent recycled products. They come in 19 different fashionable colors that will complement any décor. Best of all, they can be vacuumed or just hosed off to clean them.
Pre-Designed Message Mats
Our pre-designed message mats can be custom-made with any wording that you require, in lettering that is guaranteed not to fade with normal use. They have a 100 percent Nitrile backing that makes them skid- and slide-proof. These are practical to use and also to relay a message.
Logo Floor Mats
Our logo mats add an extra classy touch to surroundings. We use leading-edge digital printers to create whatever image you require. Even better, we can put your logo on several different types of indoor mats including Waterhogs, Berber and Rubber.
Anti-Static Mats
We also have a big selection of anti-static mats depending on your needs. We have static-dissipative mats, non-conductive mats and even mats that meet strict military standards. These types of mats not only protect your employees or the public, but they protect your equipment as well.
There is a dizzying array of mats to choose from. So, when you're thinking about buying indoor mats, consider where they will be placed, who or what they are intended to protect and what you want them to look like. Get your commercial indoor mats and safeguard your business and your employees before someone gets hurt.
Do you have other questions? Are you not sure what you need? It's easy to contact us, and we're happy to help you. You can always call us at (877) 333-1018 or email us at sales@eaglemat.com for more information.