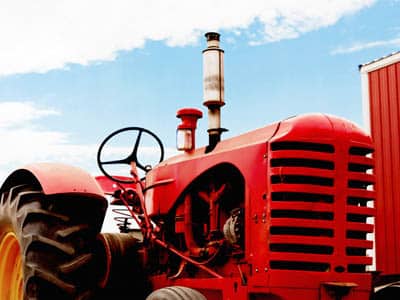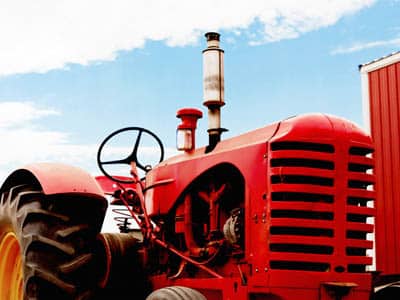 This March, the American Farm Bureau Federation (AFBF) celebrates the Agriculture Safety Awareness Program to raise awareness for the most important health and safety challenges faced by the industry. "For farmers and ranchers, agricultural safety is their best investment," states representative from the AFBF. "The Farm Bureau's Agricultural Safety Awareness Program promotes safety and health in agricultural and rural communities."
This month, the theme of the safety awareness program is "Caution—Safety is No Accident." There are at least 2 things to take away from this year's theme. First, safety planning is the best way to prevent agricultural accidents, many of which are fatal. Second, planning for safety doesn't just happen by accident. Farmers, ranchers, and property owners must proactively form strategies to maintain the highest level of safety.
"Caution—Safety is No Accident"
Below are a select number of videos, courtesy of the AFBF Agriculture Safety Awareness Program.
Youth Safety on the Farm

Tractor Safety

Roadway Safety

For more videos, visit AFBF online.
Safety Mats & Flooring for Farms
In addition to reviewing the safety videos above, farmers are encouraged to assess the risk of slip and fall in each major area on the property. Slip and fall accidents are the most common reason for ER visits; on the farm, a slip or misstep can be fatal.
Barns
The entrance to the barn is usually a dangerous spot. Mud, gravel, hay, grain, and other loose materials often accumulate in doorways and driveways. To limit the chance of slip and fall, require all workers to wear boots with a thick rubber tread that provides significant grip. Rubber mats, particularly the Rubber Scraper Mat, are also a good product for controlling excessive debris accumulation.
Stalls
Stalls are another area where slips and falls may occur. Inside the stall, food debris and animal waste are the two biggest causes of slips and trips. It's important to think "accident prevention" around the outer perimeter of the stall as well. Drainage mats work well in these environments, providing stability while also allowing liquids and debris to fall through the surface of the mat. Drainage mats are easily cleaned with a hose and push broom, making it easy to maintain a high level of safety year-round.
Electrical Areas
Generators, switchboards, and other high voltage areas require a special matting solution in order to protect the men and women who operate them. To learn more, visit our Anti-Static Mats online store. We are pleased to offer a variety of commercial-grade products designed to insulate against up to 50,000 volts of electrical current.
Agritourism Stations & Walkways
Agritourism is an exciting new industry in the United States, whereby guests visit farms and ranches to experience agriculture and the Great Outdoors firsthand. Although agritourism programs vary widely from farm to farm, all farmers, ranchers, and property owners share a responsibility for the safety of their guests. Guests do not necessarily have any experience on the farm, making them particularly prone to accidental slip, fall, and injury. To avoid accidents, always host a mandatory safety briefing to explain all dangers to guests. Be sure to include safety protocols, like what to avoid and how to prevent slips and falls. Give each guest a chance to ask questions, and make it easy for certain guests to leave the area(s) if they feel uncomfortable.
Celebrates 2016 ASAP Week with Eagle Mat, Earn Free Shipping on All Mats
To help celebrate 2016 ASAP week, Eagle Mat and Floor Products offers Free Shipping and Guaranteed Low Prices on all products ordered online. To learn more, visit our commercial floor mats online store or call customer services directly at 1-877-333-1018.