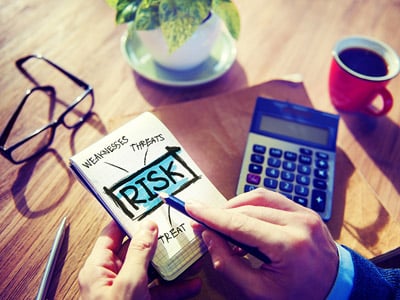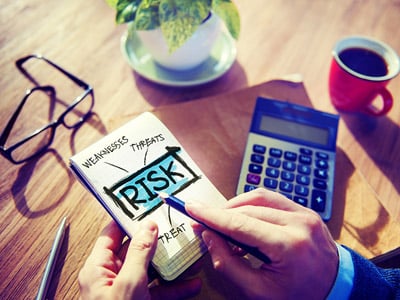 Everyone knows that commercial floor mats are the simplest and most cost effective way to significantly reduce the chances of slip and fall injury. From entryway to interior hallway and manufacturing center, there is something to be gained through installation of commercial safety mats across nearly every walking surface. However, it is equally important to make sure mats retain their ability to trap dirt, absorb moisture, and lie flat—long after they are first installed. This spring, perform a facility walkthrough and ask:
Can we afford not to replace our safety mats?
6 Reasons to Upgrade Mats This Spring
If you find yourself torn between replacing older mats and simply "letting it be," consider the following 6 major reasons why floor mats should be regularly replaced.
Slips and falls cost billions.
The Liberty Mutual Workplace Safety Index is published annually, tallying the most common causes of workplace injury. It also tabulates the costs associated with each accident category. Every year, slip and fall related injuries always top the list, costing American business owners several billion dollars.
Stair related accidents are the #1 cause of ER visits.
Stairway safety should take priority, as this study indicates that the #1 cause of ER visits in the United States are stair-related slips and falls. Be sure to evaluate matting that leads to stairways as well as treads and risers, looking for areas that need newer safety products.
An estimated 70% of airborne dirt and dust comes through the entryway.
Improving indoor air quality (IAQ) is often at the top of managers' to do lists. Better IAQ has been linked with better employee health, higher productivity, and lower incidence of employee turnover. An estimated 42% of incoming dirt and debris and be trapped within the first 6 feet of entry matting, making it vital that fresh mats line each of the facility's major entryways.
Estimated 83% of industrial workers suffer from body aches and leg pains while on the job.
Aches and pains are more than just a distraction. Eventually, subpar work conditions become a reason to seek alternative employment. This ushers in a new set of costs for employers related to finding, training, and improving new hires. Avoid these issues while also preventing overexertion and other injuries with commercial-grade anti-fatigue matting.
Chipped, torn, and worn out mats become a liability.
Of course, a floor mat cannot prevent a slip and fall accident if it cannot stay firmly in place. Old mats may cause just as many accidents as bare floors, so be sure to replace all mats, runners, and recessed tiles that show signs of excessive wear and tear.
Customized mats enhance ongoing branding efforts.
One of the greatest benefits to commercial matting—one that many businesses fail to consider—is the role large entrance mats play in branding. Custom logo mats display logos, slogans, and other important messages to guests as soon as they enter the property. When designed correctly, these mats can have a big impact on ongoing branding efforts.
Mat Replacement with Eagle Mat
To learn more about commercial floor mat replacement this spring, contact an Eagle Mat customer service representative at 1-877-333-1018.