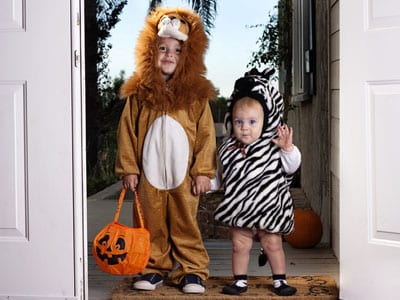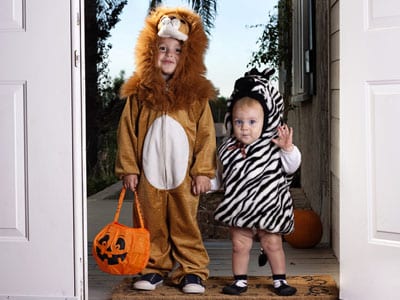 Did you know that if a trick-or-treater falls on your doorstep this Halloween, you could be liable for their injuries? With stormy Autumn weather approaching, protecting your home or business from slip and fall accidents is even more pertinent than usual. Without the proper precautions, your doorstep could become an unknowingly dangerous surface for trick-or-treaters.
Who Is Liable for Trick-or-Treating Falls?
If a guest suffers an injury on your property, you can be liable due to negligence, which can cause unexpected legal fees and emotional distraught following such incidences. When a visitor suffers an injury on your property, commercial or residential, you're subject to "premise liability," which has three distinct areas of interpretation. First, homeowner liability is a residential owner's responsibility to keep his or her property in safe condition. Homeowners' insurance can help protect you if someone is injured on your property, but an accident – no matter who's at fault – often involves injuries, and takes time and effort to resolve.
Renters are also liable for their leased properties, but sometimes safety issues are up to the landlord to sort out since they are the rightful owner.
As is widely discussed in facility management circles, business owner liability is one of the most recognized and affected forms of liability, which is why so many commercial spaces require proper floor matting, visible warning signs, and proper safety materials for both visitors and employees.
The Importance of Protecting Your Home at Your Doorstep
Some homeowners decide to go all out on Halloween, truly creating a memorable experience for the young kids to get frightened on October 31st. While it's a fun, well-intended gesture, Halloween-inspired décor can turn into a liability when homeowners aren't careful. If a visitor is hurt on someone's property, regardless of the holiday, the homeowner can be found at fault and then be deemed liable for that person's injuries.
Make sure that no decorations are overflowing onto the walkway or paths, and that you clear your paths of wet leaves and debris just before trick-or-treaters arrive. Most homeowners have a mat at their doorstep – why not install a moisture absorbing mat that can dry off trick-or-treaters shoes while they wait patiently for their treats? You might be helping them from avoiding slip and fall incidences beyond your property lines if their shoes are dry and gripping.
Further, make sure walkways are well-lit for guests to see their surroundings properly. Avoid using fog machines unless in a controlled environment, as fog can impair visibility and dry ice can burn skin. Be sure to keep all animals indoors, as dogs and other household pets might feel threatened with so many visitors and could react defensively. If you're undergoing construction, surround dumpsters and affected exterior regions with caution tape so guests are aware of the situation. Finally, use battery-powered candles instead of fire to light up your jack-o-lanterns. The light will last longer and won't cause a devastating fire if tipped over.
5 Mats to Keep Trick-or-Treaters Safe
Graphic Impressions Logo
With Eagle Mat's graphic impressions logo mat, homeowners can create their own frightening designs to amp up their haunted house themes. These heavy-duty floor mats offer limitless design potential, with nitrile rubber backing so edges don't flip up and create tripping hazards.
Pre-designed Welcome Mats
Are you lacking any sort of outdoor mat and prefer a simpler design to match your home's exterior year-round? Try these pre-designed welcome mats that fit virtually any homeowners needs. With fun designs and a "Welcome" logo, your guests will feel invited at your home no matter the occasion.
Tire Link Door Mat
Yet another great product for cleaning off visitors wet or dirty shoes, tire link door mats use recycled rubber strips, nylon cords, and high-grade galvanized steel rods to provide optimal traction, especially during the rain.
Rubber Scraper Eco Mat
For the environmentally conscious homeowner, Eagle Mat is proud to supplement your green lifestyle with entrance mats made of 95 percent post-consumer recycled tires. These mats aren't just eco-conscious, but effective at scraping tough dirt and grime as well.
Waterhog Masterpiece
Waterhog masterpiece mats are commercial-grade, providing superior traction outdoors for both businesses and homeowners alike. The raised top allows dirt and moisture to trap underneath the surface, protected from transporting onto others' shoes and surfaces.
If you're hosting trick-or-treaters at your business or home this year, it's time to get smart about safety. Eagle Mat offers a price match guarantee and free shipping for a limited time only, so contact one of our associates to help outfit your home in a stylish, spooky, and safe fashion.