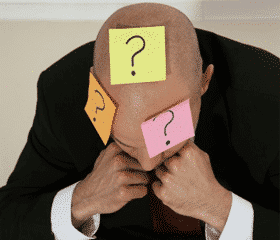 Floor mat installation often raises a number of questions.  Eagle Mat and Floor Products has created this easy-to-follow Frequently Asked Questions (FAQ) page to help you learn more about floor mats, mat installation, and maintenance.
What purpose do floor mats serve in a commercial setting?
Commercial matting serves several core functions.  Entrance mats, for example, line the floor spaces surrounding the entrance and exit areas of a building.  These mats clean dirt, moisture, and other debris from the shoes of those entering and exiting the building.  Entrance mats are available in a variety of textures that effectively trap dirt and debris below the surface of the mat, keeping walking surfaces safe for visitors.  Recessed Mats and Grills are also available for areas that receive heavy traffic, like airports.
Anti-Fatigue Mats control dirt and moisture accumulation as well, however, these products feature a special construction that alleviates muscle tension and strain.  These mats are used in a variety of commercial settings where employees stand for long hours and need extra comfort underfoot.  You may explore the science behind these mats in our Commercial Matting and Flooring Review article about Increasing Employee Productivity with Anti-Fatigue Mats.
I like the color and texture of my floor.  Why should I cover it?
The number one reason to use floor mats is to limit your exposure to liability.  As a landowner or facility manager, you may become responsible for those who are injured on your property.  To learn more, please visit our article on limiting liability for slip and fall accidents.
Additionally, floor mats are an excellent medium to convey your brand to your visitors!  Logo Mats are available online, allowing businesses to easily upload their company logo, slogan, or insignia to create professional floor mats that are fully customized.  Our custom Logo Mats are printed with precision and are available in rubber, carpet, and vinyl surfaces!
Do floor mats require maintenance or regular cleaning?
Yes, commercial floor mats require regular cleaning.  Think of matting as a sponge:  As the sponge absorbs water, it inflates and becomes less able to absorb more water.  In the same way, floor mats become less able to clean and contain dirt, moisture, and other debris over time.  Your floor mats will have to be cleaned every 1 to 3 weeks, depending on the amount of traffic they receive.
Some mats are easy to launder.  Tire Link Door Mats and Vinyl Link Door Mats are easily cleaned by water hose or broom, for example.  Other Rubber Mats are similarly easy-to-clean by broom or water hose (please see individual products for cleaning specifications).
For businesses in the Washington D.C., Maryland, and Northern Virginia areas, Eagle Mat offers floor mat rental and cleaning services to alleviate the hassle of ongoing floor mat maintenance.  The rental process works as follows:
Eagle Mat creates two identical versions of custom floor mats for your facility
Eagle Mat installs the first set, retaining the second set for future use
Eagle Mat picks up the first set before they lose their functionality due to dirt, moisture, or debris accumulation (typically after 1-3 weeks, depending on individual business environments)
Eagle Mat replaces the first set of custom mats with the second set, ensuring your floor spaces stay protected, clean, and safe
Eagle Mat launders the first set, retaining them for future rotation
Please visit our Services page for more information.
How can I prevent floor mats from sliding?
Floor mats are typically held in place by their Backing.  Backing is a term used to describe the textured material on the underside of the floor mat.  Many of our floor mats are available in two styles of backing:  Smooth, and Gripper.
Floor mats that will be placed on a hard or smooth surface should have a Smooth Backing.  Smooth Backing will lie flush against hard surfaces, creating friction that will keep the mat securely in place.
Mats that will be placed on carpeting, however, should have a Gripper Backing.  Gripper Backing has hundreds of tiny "kleets" that will penetrate the surface of the carpet and hold the mat in place.
Facility Owners:  Find Eagle Mat on Twitter!
Need more help?  Message the Eaglemat Twitter account and have your specific questions answered on the Twitterverse!