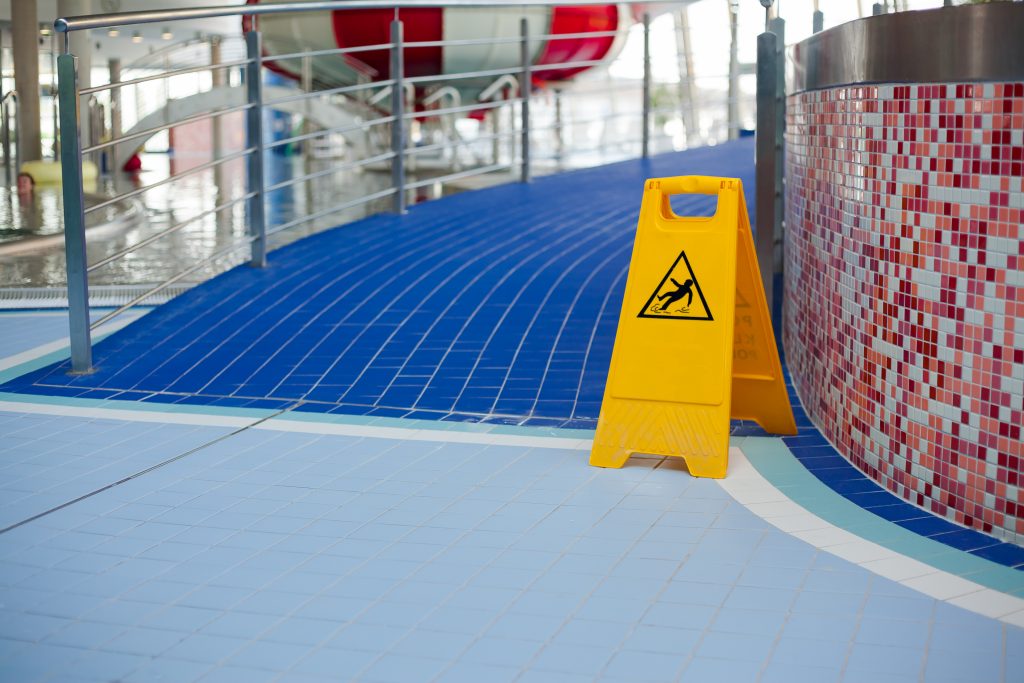 Falls by actors and comedians on TV and in the movies have been the source of countless chuckles for generations. But in real life, falls are anything but a laughing matter. In fact, slip and fall accidents are deadly serious for hundreds of thousands of older Americans each year and are the leading cause of fatal and non-fatal injuries in seniors.
Given the number of people hurt and killed in falls, it would likely be considered an epidemic if falls were a disease. But while there is no vaccine for slipping on a spill in a grocery store or on icy stairs in an office building, there are common sense and simple ways to minimize the risk of falls, especially for vulnerable seniors.
Every 19 Minutes, An American Senior Dies From a Fall 
To understand how often falls upend lives and lead to tragedy every single day, look at these shocking numbers from the Centers for Disease Control & Prevention (CDC):
One out of five falls leads to a severe injury, such as a head injury or broken bones.
Emergency rooms treat three million older Americans for fall injuries every year.
Over 800,000 patients are hospitalized each year due to a fall, most often because of a head injury or hip fracture.
At least 300,000 seniors are hospitalized for hip fractures every year.
Falls are responsible for more than 95% of all hip fractures and are the most frequent cause of traumatic brain injuries (TBI).
As seniors live longer, the number of fall-related deaths and injuries will continue to grow. According to the CDC, the death rate from falls for older Americans increased by 30% from 2007 to 2016. If these rates continue, the CDC predicts that by 2030, seven Americans will die from a fall every hour.
No one is immune from a slip and fall, no matter what their age. But seniors are particularly vulnerable to falls and are more prone to suffer from severe complications when and if they do. Our bodies get weaker and more susceptible to injury as we age, which contributes to and increases the number of risk factors for falls, including:
Lower body weakness
Vitamin D deficiency
Difficulty with walking and balance
Use of medications, such as sedatives, tranquilizers, or antidepressants
How to Keep Seniors Safe From Falls
You may not be able to prevent all falls at your business or on your property. But some simple proactive steps can reduce the chances of an older customer or guest losing their footing and suffering from a severe or fatal injury that could expose you to significant liability:
Make sure that there is sufficient lighting throughout your facility and that any stairs are sturdy and have handrails.
Remove clutter and keep it out of heavily traveled areas and immediately clean up any spills.
Install commercial floor mats designed specifically to reduce the chances of a fall.
Eagle Mat and Floor Products proudly offers the finest in commercial mats and floor covering products in the marketplace. Our products are designed to provide safety, durability, and functionality in all types of environments.
We are actively involved in the sale and rental of matting, safety flooring, and other products that help businesses deliver the highest quality of service to clients, patrons, and employees alike. Contact us today at 1-877-333-1018 to speak with our knowledgeable sales team about product availability, functionality, and installation.