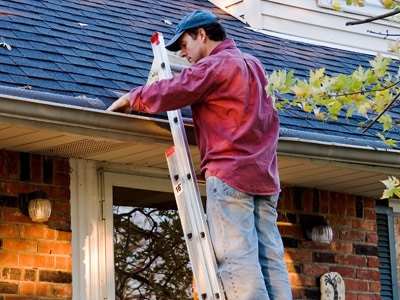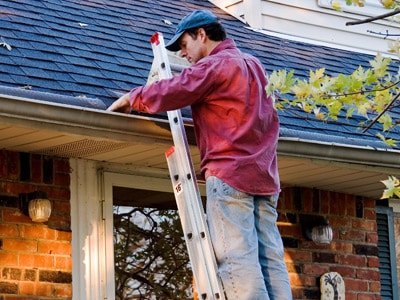 The colorful foliage of Autumn, while beautiful, can create additional maintenance work for homeowners and facility owners alike. Keeping exterior spaces free of wet, slippery leaves is important, especially as we enter the inclement weather season and rain becomes more prevalent. This often requires climbing up onto roofs and raised surfaces to clear gutters and shingles of leaves and branches.
Unfortunately, one of the most popular clean-up tools is the ladder, which caused 523,000 injuries in 2011 alone, according to the Consumer Product Safety Commission (CPSC).
While you're cleaning up your exterior spaces, make sure to exercise ladder caution with the following tips:
When using a ladder, always stand the base on a solid, steady surface and use locks when climbing or resting weight on the rungs.
Wear boots with slip-resistant, clean soles and double-knot shoelaces prior to climbing.
Avoid using a ladder when it's raining or snowing as slippery surfaces could lead to fatal falls. You also need clear sight lines to ensure you're fully stepping on each rung, so wear sun-protective eyewear if it's extremely bright outside.
Having a spotter stand at the base to ensure the ladders sturdiness is always a good idea.
To position properly, allow at least one foot between the ladder and the wall for every four feet of vertical stretch.
If you plan to get onto the roof, raise the ladder three feet higher than the intended surface.
Never climb so high that the top of the ladder falls below your waistline.
For more information on Fall weather safety tips at home and at work, visit the Eagle Mat blog.