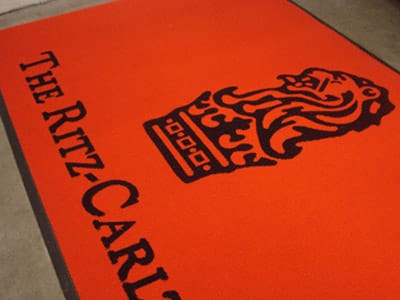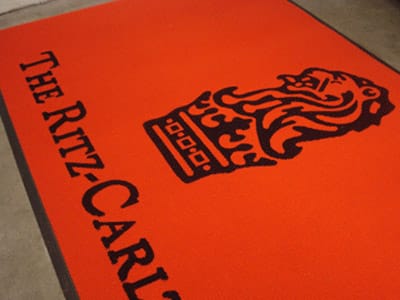 Each Spring, the editorial team at the Eagle Mat Blog reviews the top products designed to keep your facility clean and dry all season long. This Spring, we're excited to announce the arrival of a new recessed floor mat: The Berber Supreme Recessed Logo Mat.
Now, you no longer have to choose between a customized logo mat and the aggressive high-low surface texture of the classic Berber carpet. Customers enjoy both with this new product, along with the floor-hugging benefits one finds only with recessed mats and grill systems. Now available in more than 40 eye-catching colors, this recessed logo mat is sure to improve facility health, safety, and aesthetics.
Aggressive Berber Design for High Traffic Areas
The hallmark of any Berber mat is quickly found on its surface. Take a closer look, and you will notice a distinctive high-low texture comprised of finely woven polypropylene yarn that is both high-density and compression resistant.
Read more: What is polypropylene?
Bright and Customizable
Our collection of Berber mats and tiles represent some of the most diverse product lines available on Eaglemat.com. Not only do these mats and tiles perform exceptionally well in both outdoor and indoor settings, but they are also available in dozens of eye-catching color combinations. This makes Berber mats and tiles one of the most functional and aesthetically pleasing products available. From five star hotels to shipping facilities, Berber mats can be found in a wide variety of commercial buildings and facilities. Property owners choose Berber over other carpet, rubber, and polypropylene products because it has a reputation for delivering long-lasting dirt, debris, and moisture containment.
Now, the benefits of Berber come with bright, fully customizable logos. Our new Berber Supreme Recessed Logo Mat enables businesses and property owners to customize their recessed Berber mats with logos, slogans, and other important safety messaging. Free image setup and proofing come standard, ensuring the right mats are created and delivered, every time.
Recessed for Added Safety
Heavily trafficked facilities will enjoy this new product over our original Berber Supreme Logo Mat for 1 big reason: It is a recessed mat. Unlike its predecessor, this matting product is designed to fit within an existing recess. This allows the mat to lie flush with the surface of the floor, minimizing the risk that guests and employees will trip while entering, exiting, or wiping their shoes.
In addition to providing added safety, recessed mats are ideal for entryways in which aesthetics are of primary importance. Recessed mats and tiles are an exceptional compliment to existing granite, ceramic, hardwood, terrazzo, and other high-end/designer flooring. Recessed mats have a more permanent look and feel, which provides minimal disruption to other interior design elements, like patterns, textures, and fixtures.
Learn More
To learn more about this new recessed logo mat, contact Eagle Mat online or call directly 1-877-333-1018.