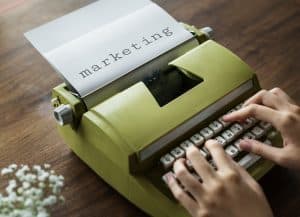 For most businesses, effective marketing is a multi-pronged affair. Maybe you have a nice website with interesting evergreen content on it; maybe your business cards are well-thought out with a clever design; maybe you're steeped in social media and know how to network.
But there's another way to market that is not used nearly enough: reflecting your brand identity with floor mats. If you're going to have floor mats, why not make the most of them with logo mats to underline your business message.
With an unlimited color palette and state of the art technology, we can customize floor mats to say or show anything you want. Mats can include shading, fading, and 3-D imaging. You would be amazed at the crisp images we can create on a—yes—floor mat. Logo mats can be for indoor, outdoor, or both. There's a big selection to choose from.
Here are some ideas for using logo mats for marketing:
Put your logo on the mat, and have it at the entrance to your place of business. Let the public know immediately as they walk in, the brand they are dealing with.
Try using your catchphrase or slogan on a mat near the point-of-purchase. The till is the perfect spot for a slogan is like "buy it, you'll like it" or "10% off every single day.
In a waiting room, maybe you want your logo or some kind of artwork.
What about the loading dock? A mat with your company name would make life a lot easier for delivery people to know which door to use.
How about a mat the says "Employee of the Week" or "month" or whatever, and put it in front of the office of the lucky employee. This tells your employees that you care about them, and tells the public that you care about your employees.
We all know you need the mats anyway because they protect your floors, and protect people from falling down when it's wet and slippery. So, why not kill several birds with one stone and say something relevant on the mat. Communicate your message on the mat for all to see.
The best way for people to recognize your name and logo is to put it everywhere. Use modern technology to make floor mats part of your marketing plan today.
Do you have other questions? It's easy to contact us, and we're happy to help you. You can always call us at (877) 333-1018 or email us at sales@eaglemat.net for more information or if you aren't sure what you need.