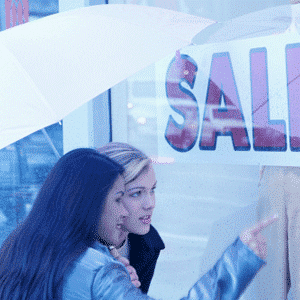 Rainy days can happen in the fall just as much as they can in the spring and summer. When it comes to the dangers of visitors and workers dragging their wet shoes, clothes, and umbrellas into your facility, October showers are just as dangerous as the more famous April kind.
Dripping wet umbrellas are a particular hazard and nuisance for Wet for property owners and visitors alike. Whether someone shakes out their umbrella or simply carries it with them, it can leave behind puddles and a trail of moisture that is a slip and fall accident waiting to happen. Fortunately, business owners can minimize such dangers while also offering a convenient solution for customers who don't want to hold on to their umbrellas while visiting.
Umbrella cans offer a simple solution. Cylindrical and measuring about 24" or more in height, umbrella cans hold wet umbrellas, capture moisture, and allow umbrellas to drip dry. Since these cans retain water and moisture, property owners must clean them regularly to avoid mold and mildew accumulation.
For many business owners, wet umbrella stands provide an even better way to keep their floors dry and visitors safe. Simple and effective, these free-standing units offer guests a disposable plastic bag designed to neatly envelop the entire umbrella. This bag allows the customer to safely and dryly carry their umbrella with them instead of leaving it behind.
Automatic wet umbrella wrappers are an even more convenient option, ideal for upscale buildings and locations where an enhanced customer experience is a top priority. Eagle Mat's wet umbrella bag dispensers are freestanding structures that hold and automatically dispense two rows of disposable umbrella bags, making them easy for guests to use. A sign on the stand reads, "Please take one," suggesting to guests that they stow their wet umbrellas before they track rainwater throughout the building.
Eagle Mat and Floor Products proudly offers the finest in umbrella stands, Waterhog mats, and other floor covering products designed to protect your business, your employees, and guests from dangerous and costly slip and fall accidents. Our products are designed to provide safety, functionality, and durability in all types of facilities and environments. Contact us today at 1-877-333-1018 to speak with a member of our knowledgeable sales team.