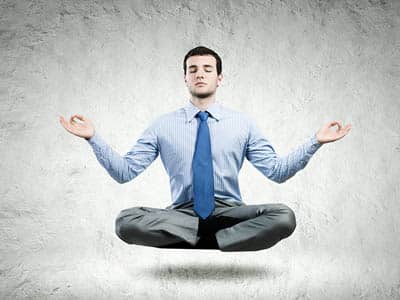 Employee burnout is the culmination of physical and emotional strength exhaustion, and burnout can further be impacted by a lack of support and resources. You may be wondering, how can floor mats prevent this from happening?
As a business owner, being able to understand burnout, the causes of it, and how to prevent it is essential for maintaining a positive, healthy and comfortable environment for your team.
What is Employee Burn Out?
Cynicism is an individual's distant attitude toward the job. This is the disgruntled employee.
Inefficacy is a reduction in personal accomplishment. This is the stressed-out employee who has developed a cynical attitude and has given up trying.
Exhaustion results from the depletion of emotional resources to cope with the current work environment. This is the stressed out, overwhelmed employee
Employee Burn Out Can Cause:
Disengagement or withdraw by staff
Appearance of worry and/or stress among the team
Frequent absences and uncertainty of commitment by employees
The departure of disgruntled and unhappy employees
Fortunately, there are many floor mats available at Eagle Mat which can help reduce these risk factors and prevent burn out!
Anti-Fatigue Mats are particularly beneficial at keeping areas clean, dry, and comfortable throughout long business hours. These mats are constructed specifically to recognize that the human body is an intricately connected system. Our company understands that employees who stand for long hours may suffer from foot, leg, and lower back pain. Such pain increases fatigue and may severely reduce performance.
We encourage you to check out our extensive collection of anti-fatigue floor mats including bestselling brands like Soft Top, Marble Top, and Hog Heaven. These mats are ideal for helping to maintain a happy and comfortable workplace. Below are among some of our more popular items worth consideration:
UltraSoft Diamond Plate
UltraSoft Diamond Plate Mats are the ultimate heavy-duty, anti-fatigue mats. They provide unparalleled comfort, enhancing both productivity and morale for employees. The double-thick, Nitricell sponge base is PVC loaded with Nitrile rubber for increased rebound, durability and longevity.
SMART Diamond Plate Anti-Fatigue Mat
Smart Diamond Plate Anti-Fatigue Mats are eco-friendly, anti-fatigue mats manufactured with a 100% recycled Urethane composite sponge base. This Smart Diamond product is both economical and environmentally-friendly, another smart solution for preventing worker fatigue.
Foot Lover Anti-Fatigue Mat
Foot Lover Anti-Fatigue Mats also make a great economical choice for reducing worker fatigue during long-standing hours on the job. Worker productivity is increased while providing comfort under the feet.
If you are looking for more anti-fatigue options, we have many more products available in different sizes, styles and colors. Our catalog has solutions for just about every budget, too! Please visit our Anti-Fatigue Mats here for more information or to purchase a product today.
Do you have other questions? It's easy to contact us, and we're happy to help you. You can always call us at (877) 333-1018 or email us at sales@eaglemat.com for more information or if you aren't sure what you need.