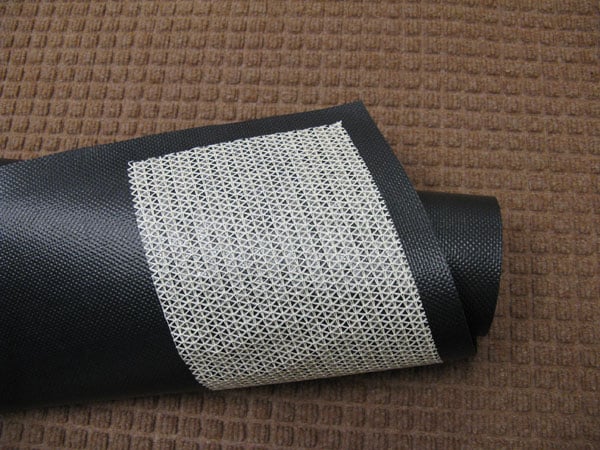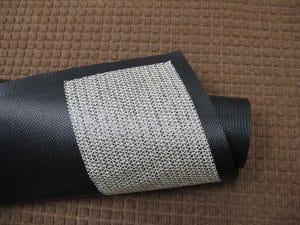 Aside from the hundreds of mats and floor coverings that we have available, we also have lots of useful floor mat accessories. These are a range of items that make our products more effective, make your business safer, and make your life easier.
Let's take a look at some of them.
This is an essential product if your mats tend to "walk" around. This sticky double-sided tape adheres easily to both the floor and the mat keeping the mat exactly where you want it. For maximum safety, your mats need to stay in place.
These are important if you are using anti-static mats in an electrically sensitive area. Grounding cords provide a controlled path for electro-static discharge (ESD). These cords can be easily connected to an electrical outlet and provide a ground for the anti-static mats. These 15-foot cords offer 1,000,000 Ohms resistivity.
This product if for offering traction in areas where mats are not practical like loading docks, for example. The tape has an easy peel-and-stick application with a pressure adhesive backing. Silicon carbide particles are embedded in the tape, and the particles break off and are ground into smaller particles as the tape wears. The tape will stick to almost any clean and dry surface. It's definitely what you want if you can't use mats.
Umbrella Accessories
We have several umbrella accessories available for locations where you want wet umbrellas contained in one area instead of dripping water all over your office or store.
There are wet umbrella bags, bag stands, and both single and double Automatic Wet Umbrella Wrappers that wrap an umbrella automatically. There's no reason for a slippery mess on rainy days.
Adhesives
We have every kind of adhesive you could possibly need for our products. Neoprene Contact Cement bonds rubber or vinyl stair treads to concrete, wood, or metal stairs. There is multi-purpose adhesive to bond many of our sheet goods to subflooring.
We also carry different sealing and caulking products for a variety of uses as well as the hardware to apply the sealants.
Don't hesitate to contact us and let us help you select the accessories that will be best suited for you and your business.
Do you have other questions? It's easy to contact us, and we're happy to help you. You can always call us at (877) 333-1018 or email us at sales@eaglemat.com for more information or if you aren't sure what you need.