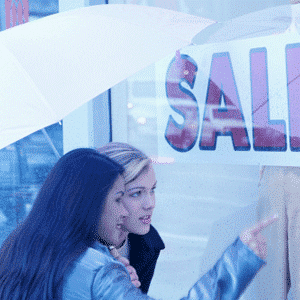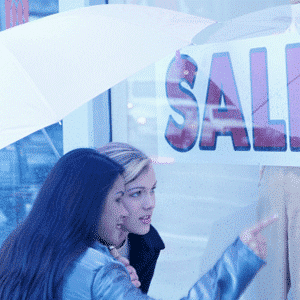 The Fall Product Spotlight series has showcased a number of must-have facility safety products, each hand-selected and reviewed by the editors of the Eagle Mat Blog. This fall, we've explored safety essentials like carpet mats, recessed grill mats, and rubber stair treads, each of which helps to minimize the inherent danger of unpredictable fall weather by keeping entryways clean, dry, and safe. Guests may carry rainwater, snow, and other elements well past a facility's entryway, however.
Enter: Wet Umbrella Bag Stands.
Wet Umbrella Bag Stands are perhaps the most effective way to prevent rainwater, snow, and other debris from becoming tracked deep within facilities. Wet Umbrella Stands are instrumental in preventing slip-and-fall accidents while also shielding businesses from liability that may otherwise result from such accidents. To better understand how these safety products help protect facility guests and property owners alike, it's helpful to first explore the concept of liability.
There's Been an Accident– Am I Liable?
Assigning liability for a slip-and-fall accident is often a complicated task. There are several variables that contribute to determining who is ultimately responsible for the accident. Although each is handled on a case-by-case basis, there are 3 general ways in which a court may assign liability to a property owner:
1. The condition that causes the slip-and-fall accident is created by the property owner or one of the property owner's agents (employees). The most common conditions that are created by property owners or their agents may include liquid or solid spills, floor spaces that are damaged and dangerous due to neglect, and torn carpeting that creates a tripping hazard.
2. The property owner (or one of their an agents / employees) fails to correct the condition that causes the accident. In this instance, it must be apparent that either property owner or their agent knew of the dangerous condition but did nothing to correct it. Such failure to act is deemed an "omission" that triggers liability based on the principle of negligence.
3. The property owner, or one of her employees, should have known about the condition that caused the accident.  This is determined by a standard of reason. The standard of reason is a subjective test that asks whether a "reasonable person", under similar conditions, should have known about the condition that led to the accident.
An Important Note: Only one of the above must be true in order for a property owner to be liable for a slip and fall accident that occurs on their property.
Reducing Liability by Preparing for Fall Rain
It is important for all parties who own or manage public spaces to know and understand the 3 instances above in which liability may be assigned to the property owner, particularly in the fall. Fall rainstorms present a unique hazard because they can be unpredictable, severe, and they may also contain snow or ice, depending on the climate / specific time of year.
The most effective ways for property owners to prevent accidents while protecting themselves from liability include:
1. Warn guests of known dangers with signage.
2. Alert employees to be on the look-out for water accumulation.
3. Empower employees to arrange for quick & efficient water clean-up.
4. Make sure entrance mats are properly laundered and anchored in position.
5. Use Wet Umbrella Bag Stands to prevent water from being tracked past entryways.
Wet Umbrella Bag Stands: Stopping Rainwater at the Door
Wet Umbrella Bag Stands are an effective way to prevent wet umbrellas from tracking rainwater across lobbies, down corridors, and further into facilities. These safety products are free-standing and come in 3 unique finishes that are sure to complement most interior décor. Choose from crisp black aluminum finish, satin chrome, or elegant satin brass. Each stand holds up to 1,000 disposable plastic bags and displays a clear, highly visible sign that reads: Help Keep Our Lobby Floors Dry. Alternative signs are also available, including simple Wet Umbrella Bags: Please Take One.
Readers are invited to shop Wet Umbrella Bag Stands on Eaglemat.com, available in both Standard and Supreme models.