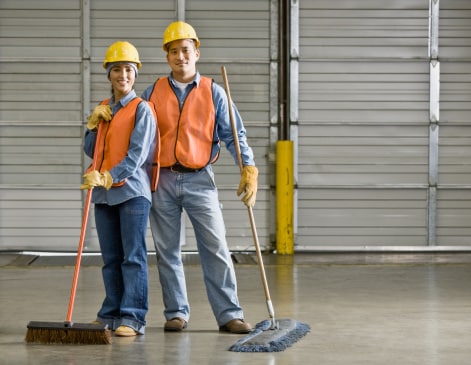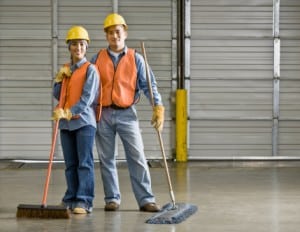 Although temporary workers and independent contractors aren't awarded salary or health benefits, they do have the right to be safe and healthy when working at your office or manufacturing center – no matter the duration of the job. Typically, both a staffing agency and host employer are responsible for complying with Occupational Health and Safety (OSHA) standards that are outlined in a temporary employment contract. Ensuring all parties understand the terms helps avoid conflict if and when an injury or complication arises.
Risk Prevention
Both the staffing agency and host business must follow the requirements for training, hazard communication and recordkeeping, depending on the specific industry. Some of these tasks are more extensive, especially for safety training in high-risk labor jobs. For instance, staffing agencies often provide general safety and health training for risk-associated work, but host employers are responsible for tailoring preparation to specific equipment and onsite vulnerabilities.
By complying with these standards, employers and staffing agencies increase the odds of preventing and correcting potential risk-carrying factors before they arise. The agency and host should regularly communicate to make sure all workers are prepped appropriately before beginning a job. In addition, staffing agencies have an obligation to inquire and physically scope out work conditions before sending temps to job sites. While they aren't expected to be experts in the field, staffing agencies should discuss unsatisfactory conditions, potential hazards and how to ensure protection for their contractors.
What's most important, host employers should treat temporary workers with the same regard and care as they do with any other full-time employee at the company. Training, safety and health protections are not limited to salaried individuals – and lack of proper instruction or caution based on employment status could put host employers at risk of OSHA violations.
By installing commercial floor mats that better your workplace environment, you're already on the path to ensuring the health and safety of full-time, part-time and non-permanent workers. For more information on the best floor mats for your office, manufacturing center or retail space, contact Eagle Mat's representatives at (877) 333-1018.