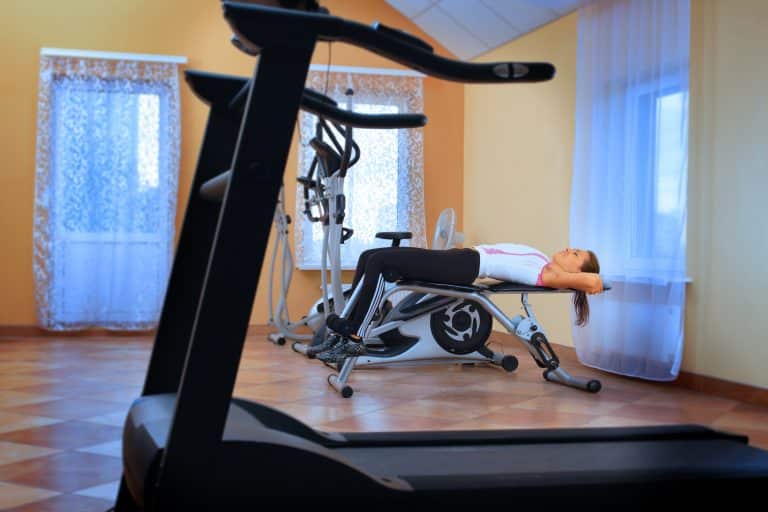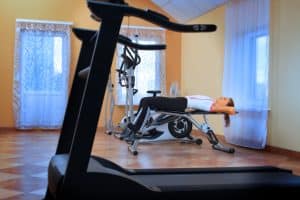 If you've recently bought a home or transitioned into a new rental without a gym, you might be hesitant to pursue a costly gym membership. After all, the warmer weather during the summer season provides ample opportunity to step outside and move. However, July and August are two of the hottest months of the year, and spending long periods of time outdoors doing your high-intensity routine could result in dehydration or heat exhaustion.
Why not convert a guest room or unused office into a personal home gym? With a few materials, you can design a practical, affordable and effective workout space inside your home or apartment.
Free weights or kettlebells
An increasing number of fitness enthusiasts, including former cardio-only junkies, are embracing weight training. Once considered simply a means to "bulk up," weight training is now recognized as a positive way to increase metabolism and overall strength while diminishing fat and injury risk. You don't need a large, expensive strength training machine to reap the benefits of lifting. Consider purchasing dumbbells of varying weights for squats, bench press and shoulder press routines. If desired, a small bench can accentuate and assist in weight training workouts.
Small cardio equipment
Aerobic exercise is just as important as strength training, especially when you're looking to shed extra pounds. But unless you get out early in the morning before work or after the sun sets, running or jogging for extended periods of time in the summer sun can be dangerous. If you're financially ready, a small exercise bike can be a great interior addition to your home gym. Smaller, mobile materials like jump ropes are also useful when getting outside isn't feasible.
Gym mats
There's a reason commercial gyms install gym mats for their customers – safety is highly important when you're moving fast, jumping high and sweating during a good workout. Personalized exercise mats can control sweat and prevent floor damage at home. Equinox mats, for instance, can be used alone or pieced together to cover an entire space. They come in both half-inch and three-quarter-inch thickness. Both sizes are resilient and absorb shock from jumping and weight training.
Tips for Exercising in the Summer
No matter your exercise locale, staying hydrated – especially during the summer – is key. Don't forget to keep a refillable water bottle with you at all times, even after you've completed your routine and continue about your day. Dehydration can hit later on when you least expect. A minimum of eight glasses of water is always imperative, even on rest days.
For more information on outfitting your personal gym with mats to stay safe while getting in shape, contact Eagle Mat at 1-877-333-1018 and a representative can help determine your needs.