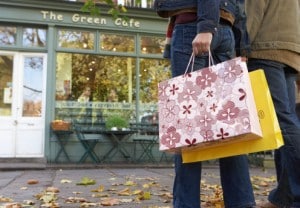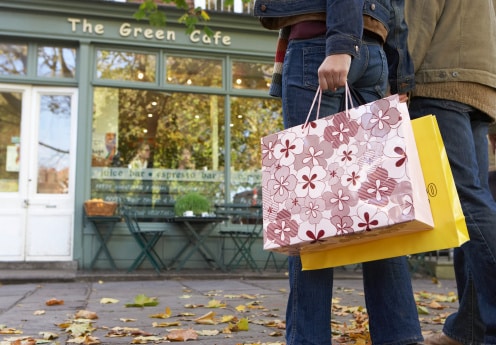 The holiday season is in full swing. As you finish up (or just begin – we aren't judging) your shopping to-dos, consider giving the gift of clean entryways this year. While safety and cleanliness are an expectation among most consumers and employees, many businesses fail to recognize the importance of durable and preventative commercial floor matting. Whether you own a small business yourself, or want to gift a friend something practical for their retail shop, Eagle Mat can help.
Consider these three floor safety products that make great gifts for someone opening their own business in the New Year, or to benefit your own customers and employees for years to come.
Rubber Scraper Mats
These heavy-duty all-weather mats placed conveniently outside of the entryway do wonders for scrubbing dirty, wet shoes. Made of 100 percent Nitrile rubber, the detailed surface allows for extra traction in snowy weather. The nubs help dislodge bacteria and dirt on the soles of shoes while squeezing moisture out – which means less mess and puddles to clean up inside. If you're looking for a cost-effective gift, rubber scraper mats start at just $35 for the 2.5 x 3-foot size.
Graphic Impressions Logo Mat
Branding your business is a major component of good marketing campaigns. What better way to increase your brand awareness than with a stylish safety feature? Logo floor mats feature a high-resolution digital printing of your company name and identity. Eagle Mat offers free set-up and proofing to ensure the design is up to par. Aside from the clear aesthetic and advertising benefits, logo mats ensure clean entryways and slip-free lobbies. Nylon yarn delivers optimal absorption to minimize moisture from shoes while nitrile rubber backing keeps the mat firmly in place.
Berber Supreme Entrance Mats
Starting at $85 per mat, our Berber Supreme entrance mats are built to last. At 7/16-inches thick, these floor mats are known for their ability to withstand high traffic and effectively minimize entryway soil. A staggered nub pattern coupled with course fiber materials cleans and dries shoes with ease. Berber Supreme entrance mats are best placed in high traffic business and retail stores, particularly around the holiday shopping season.
Want more of our holiday gift guide recommendations? Reach out to us at 877-333-1018 with details regarding your budget, floor safety needs and interior specifications. Our trained team helps businesses – big and small – find the materials designed to create clean entryways and safe workplaces for the long run.