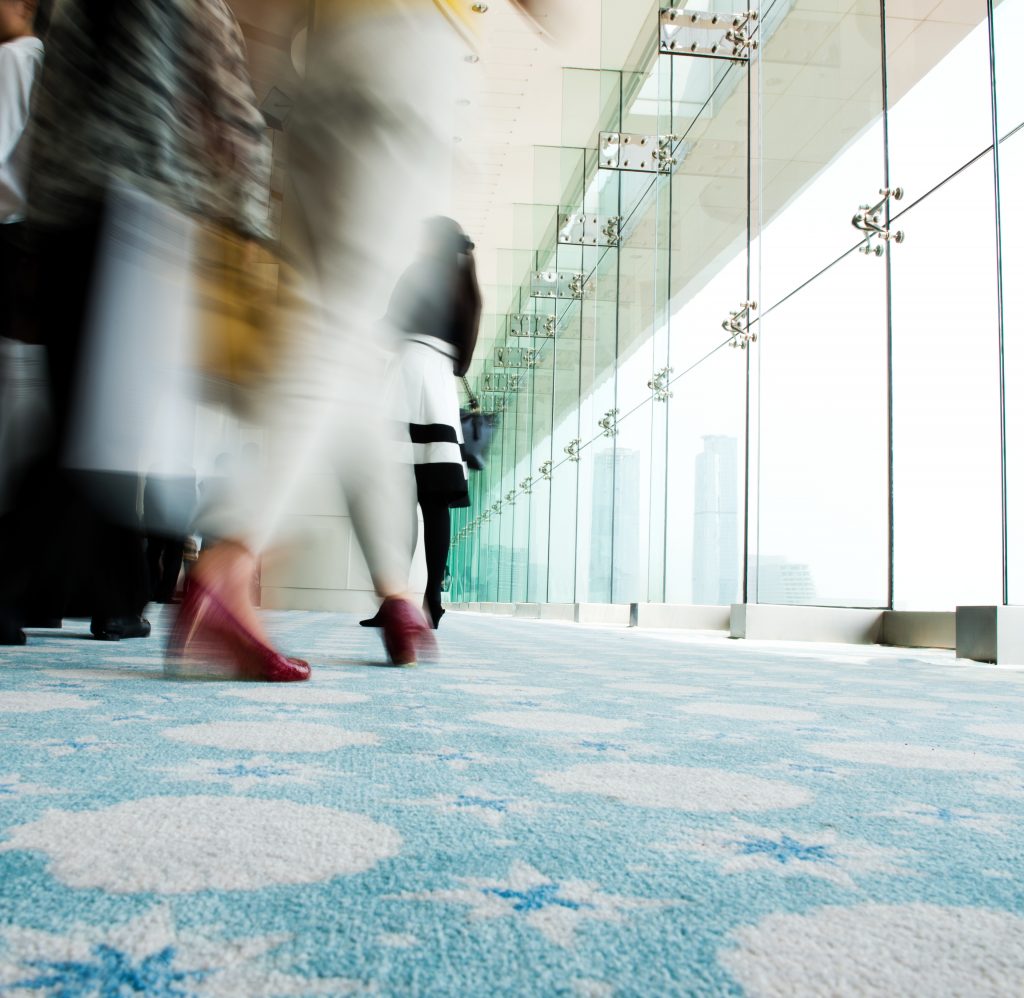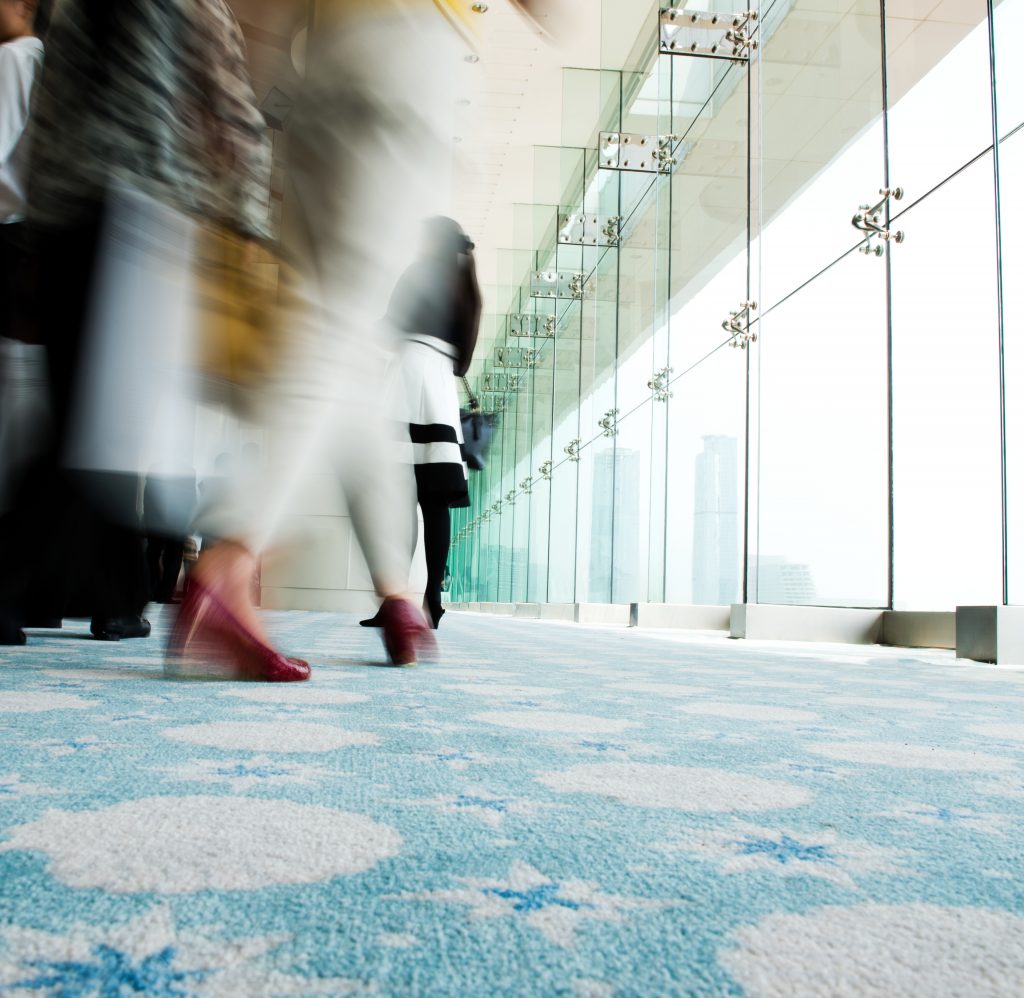 One of the often-overlooked mats for high-traffic areas is the recessed mat. Recessed mats are a great safety feature because they are another way to cut down on slips, trips, and falls.
Recessed mats either go over a specially designed cut-out in the floor or over some kind of grille or grate for drainage. Either way, these types of mats are better at channeling away water and keeping dirt and detritus on the mat or under the mat and off your precious floor.
Remember, whatever water or dirt gets tracked onto your floors damages the floors. It looks unsightly, creates more work for maintenance people, and increases your risk of accidents—people falling down. So, anything that cuts down on dirt or water going anywhere past the mat is a big plus.
We have several different types of recessed mats available. There are Vinyl Link Recessed Mats that are made with heavy-duty vinyl and reinforced stainless steel rods. These mats are made to take a beating in high-traffic areas either inside or outside.
Waterhog mats, the industry standard for wet areas, has a terrific large roll mat for recessed areas. It's 100% polypropylene fiber means that it will dry quickly.
The Berber Deco Rib Recessed Mat has ribs that aggressively scrape the bottoms of people's shoes. This mat comes in a few colors and is manufactured with an ultraviolet stabilizer to keep the colors from fading.
The Berber Supreme Brush Recessed Mat comes in 13 colors, and is made from a tough polypropylene fiber designed for heavy traffic and hard use.
Recessed mats can be a great choice, and you should definitely consider them if you in the process of building out your commercial space or redoing your flooring—so you can leave a recessed area for the mat, and perhaps some drainage for it below.
We have a recessed mat for all your commercial needs whether they're inside or outside, over a grille or just in a recessed area.
Do you have other questions? It's easy to contact us, and we're happy to help you. You can always call us at (877) 333-1018 or email us at sales@eaglemat.com for more information or if you aren't sure what you need.