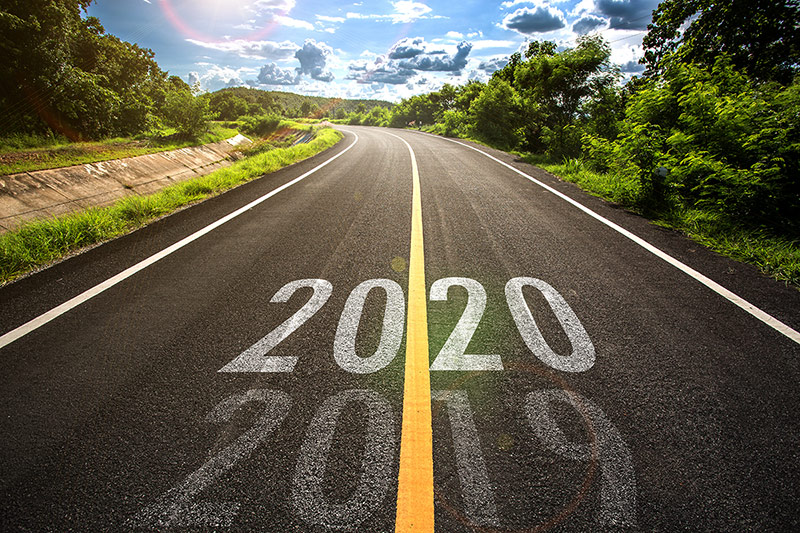 Floors
There aren't any major surprises in the 2020 flooring trends just yet, but the ones we are aware of already are still worth noting. Colors are going lighter with more natural-looking finishes and light grey tones. Luxury Vinyl Tile (LVT) is still a pack leader because of its economic advantages, it's enduring performance, and its design versatility.
Eco-friendliness and sustainability is also a factor. More and more businesses are concerned about the eco-friendliness of products in part because their customers are very preoccupied with that.
For those who choose wood flooring, many specifically request wood flooring that has been certified by the Forest Stewardship Council (FSC) which means that strict standards for sustainability have been met.
That means businesses are asking for products that have recycled components and emit low or no VOC's (volatile organic compounds).
Luxurious carpet is coming back, but fortunately with the new Antron nylon fibers, carpeting is much easier to clean than it used to be.
Light and white-washed Scandinavian looks are still on trend. Plank floors are often wide planks instead of narrow.
Mats
The trends in 2020 for mats are more mats made with recycled materials to keep in line with the eco-friendliness trend.
Logo mats are becoming more popular as companies begin to get creative with them and use them not just for branding but also to promote different products. And the technology to create life-like pictures on mats improves all the time.
Mats are becoming easier and easier to wash and take care of, and mats are becoming more visible in the workplace as businesses are learning of their importance in overall floor safety.
Rubber mats are very trendy in part because both the natural rubber and synthetic rubber are both eco-friendly and renewable.
Mats will continue to work well with any design plan or design trends because there are so many different types in so many different colors. Mats are an inexpensive way to make your business premises look better and be safer for anyone who steps inside. If you need any help selecting mats for your office in 2020, contact us.
Eagle Mat & Floor Products wishes all of their clients a very happy holiday season in 2019.
Do you have other questions? It's easy to contact us, and we're happy to help you. You can always call us at (877) 333-1018 or email us at sales@eaglemat.com for more information or if you aren't sure what you need.