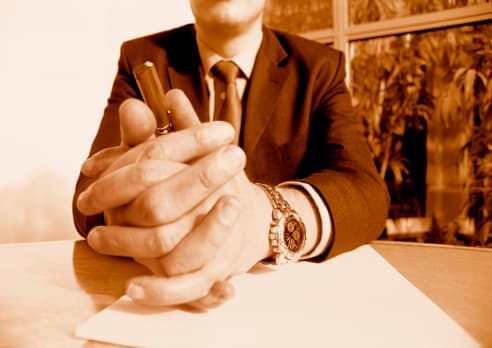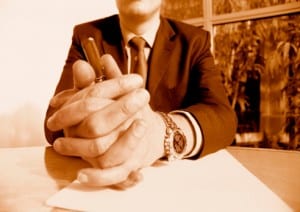 Anticipatory risk management plans may save businesses inordinate amounts of time and money.  Anticipatory is the key word, and those businesses that are successful in proactively identifying and minimizing areas of risk are poised to avoid the downfalls of accidents, liability claims, and increased business costs.  In Part III of our Your Facility's Risk Management Plan, we will examine 4 "production areas" where risk is highest and explore ways in which risk may be minimized.
Part III:  Production Areas
A sound risk management program is particularly important in a facility's production areas.  Manufacturing stations, food service areas, and laboratories all demonstrate areas where continual manual tasks are conducted to achieve a certain end.  High levels of concentration and focus are needed to "produce," and failure to maximize focus results in a loss in production capacity.
Anti-fatigue mats and other soft floor matting products help to prevent losses that result from worker fatigue.  This is achieved in virtue of their compressible construction; anti-fatigue mats compress upon themselves when stood upon, creating an "squishy" surface tension that stimulates the muscles of the feet.  This mild and nearly undetectable stimulation ripples through the legs, hips, and lower back, significantly reducing muscle tension and fatigue.
By reducing muscle tension, anti-fatigue mats help employees complete their tasks in an efficient, safe, and comfortable manner.  Facilities with the following production areas must consider the installation of anti-fatigue matting a critical factor in improving productivity and profitability:
1. Assembly Lines:  Whether employed for manufacturing purposes or quality control, employees who work along assembly lines must maintain physical strength and mental focus to perform their jobs effectively.  Hog Heaven Anti-Fatigue Mats are a superb choice for these environments.  Hog Heaven mats have all the benefits of ordinary anti-fatigue mats, but also offer two benefits that make them ideal for usage along assembly lines.  First, they are available in custom lengths of up to 60 feet, making it easy to cover large floor spaces that run adjacent to machinery.  Second, they may be customized with fluorescent color borders for extra visibility and safety.
2. Work Stations:  Work stations are those stand-alone areas where employees operate large saws, presses, welders, and other dangerous production equipment.  Lack of focus, dwindling physical energy, and muscle tension may impair employees' abilities in these areas, and the result can be fatal.  UltraSoft Diamond Plate Anti-Fatigue Mats are ideal stand-alone options for these areas, providing a diamond tread textured surface and optional fluorescent yellow borders for added slip-resistance and safety.
3. Food Service Areas:  Food service areas need anti-fatigue products that facilitate drainage, as liquid spills and accumulations are common in these areas.  Soft Floor Drainage Mats are recommended since these products have antimicrobial properties that prevent bacteria from spreading.  For eco-conscious businesses, the 24/7 Drainage Tile Anti-Fatigue Mat offers leading skid-protection, anti-fatigue properties, and 33% recycled content.
4. Customer Service Desks:  We touched on this in last week's installment, but it warrants repeating.  Customer service agents, security guards, and other agents may not produce physical goods, but their areas of responsibility are nevertheless considered "production areas."  These individuals are a vital link between business entity and facility guest.  Some are even charged with the safety and well being of the public, as is the case with security personnel.  It is of paramount importance the employees in these areas maintain physical energy and mental clarity, and anti-fatigue commercial floor mats are the most effective means of achieving this end.
Next Week on the Eagle Mat Blog
Next week, join the Eagle Mat Blog for the final installment of the Your Facility's Risk Management Plan, where we will cover the importance of elevator protection in both commercial and residential buildings.