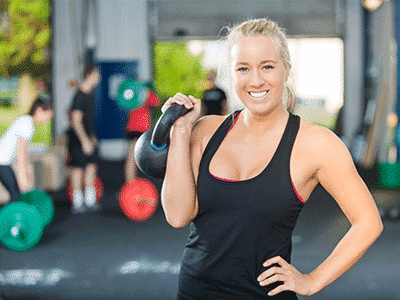 Now, more than ever, people are paying attention to the air inside their homes and workplaces. Indoor air quality matters, not only for those who are particularly susceptible to allergens and contaminants but for everyone who cares about staying healthy and avoiding airborne viruses.
Carpets and Floors Can Be The Foundation Of Healthy Indoor Air Quality
Most efforts to improve air quality in interior spaces focus on air filtration and purification systems. These often expensive products do indeed clean and remove significant amounts of impurities in circulated air. What is often overlooked, however, is the impact that flooring can have on indoor air quality. The fact is, what covers your floors can be the foundation of a healthy home or office environment. By making the right flooring choices, you can quickly, fashionably, and affordably reduce the illnesses, discomfort, or complications caused by impure indoor air.
There are many flooring options that can keep your family or your workforce as germ and virus-free as possible. Hardwood floors are perfect for households that include people susceptible to allergies. Dust, dander, pet hair, and other allergens accumulate on hardwood less than they do in carpeting and are much easier to clean up and remove.
Not that you can't have carpet if you care about air quality. Plenty of manufacturers offer hypoallergenic carpet options. Certain artificial fibers such as nylon, olefin, and polypropylene are naturally mold- and mildew-resistant, while some natural fibers like wool may also have a natural hypoallergenic effect. But even the most allergy-friendly carpeting won't help much if you don't consistently vacuum and clean it. Unlike the smooth hardwood, linoleum, or vinyl flooring surfaces, carpet fibers can trap and hold dust, dander, and pollen. These pollutants get released into the air with every step you take unless you take them out by vacuuming your carpet religiously. Make sure to add regular carpet washing and shampooing to your housekeeping regime as well.
Recently, some manufacturers have begun offering carpeting systems that contain sanitizers and anti-microbial protectants that actually kill airborne viruses – including COVID-19. These systems can be used in both residential and commercial settings.
Eagle Mat and Floor Products: Over 30 Years Of Excellence In Floor Covering
At Eagle Mat and Floor Products, we know the critical role that quality floor coverings can play in the health and safety of those who walk and work on them. We proudly offer the finest commercial mats and floor covering products in the marketplace. Our products are designed to provide safety, durability, and functionality in all types of environments.
Contact us today at 1-877-333-1018 to speak with a member of our knowledgeable sales team.