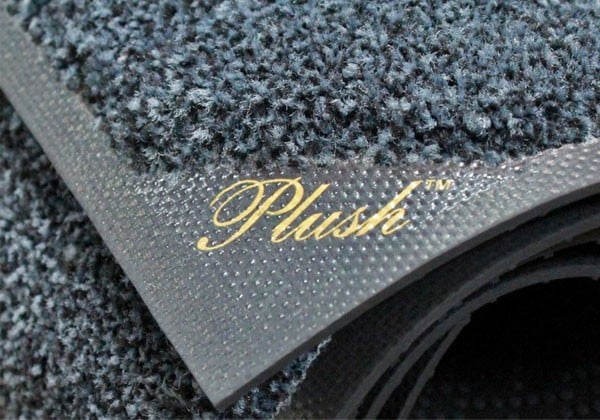 In some parts of the world, showing someone the bottom of your shoe is a sign of extreme disrespect. It's easy to understand why. The soles of our shoes are, for lack of a better word, gross. All day long, they come in contact with all types of dirt, mud, moisture, debris, and a whole host of other contaminants. No business owner or property manager wants employees and visitors dragging all that muck through their building and on their floors, which is why so many facilities buy and deploy scraper mats at their entrances.
Also called walk-off mats, scraper mats are commercial entrance mats that are specifically designed to scrape the soles of shoes as people walk into a commercial space. By retaining the dirt and debris, entrance scraper mats can add significant value to your business in many ways, including:
Keeping your office or commercial space looking better because people aren't tracking dirt and water throughout the building.
Making your office or facility safer because dirt, water, ice, and debris reduce your floor's friction and contribute to slip, trip, and fall accidents.
Keeping the undersides of shoes from damaging your flooring.
Reducing the cost and time involved in cleaning floors by trapping dirt and water at the entrance of the building.
Making your office healthier by keeping contaminants such as chemicals, pollen, dirt, or bacteria from becoming airborne.
At Eagle Mat, we offer a wide variety of high-quality and effective entrance scraper or walk-off mats:
Carpet Mats
The industry standard for commercial entrances, carpet mats aggressively remove water and dirt from the soles of shoes and trap them until the mat is removed and cleaned. Such mats include Plush Carpet Mats, Berber Supreme Entrance Mats, and nubby Waterhog Mats.
Rubber Entrance Mats
We have several types of rubber mats, including Rubber Scraper Mats with special holes that facilitate water drainage (think snow and ice), Rubber Pronged Mats, designed for exceptionally tough conditions like rough weather and super heavy foot traffic, and Corrugated Rubber Runner Mats that offer a bit more traction and some noise-dampening qualities for hard floors like ceramic or stone tiles.
Eco-Friendly Mats
If being eco-friendly is part of your corporate identity, don't worry—many of our mats are eco-friendly and can help move your business toward a Leadership in Energy and Environmental Design (LEED) certification.
Scraper mats are most effective when they're clean. As such, it's important to have more than one set of mats for any single location. When the mats get dirty, you need to remove them and replace them with clean mats while washing and drying the dirty ones.
All mats can be hosed off, although some can go in a commercial washing machine. Check the manufacturers' mat-cleaning instructions for whatever mats you choose or ask us how best to care for your mat.
Contact us today at 1-877-333-1018 to speak with a member of our knowledgeable sales team to learn more about how Eagle Mat can assist you with your entrance mat needs.