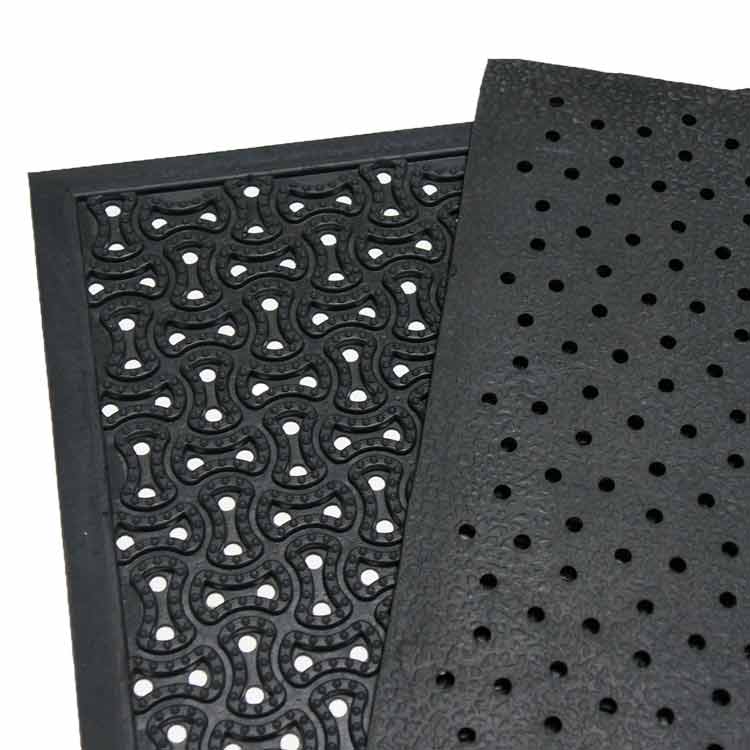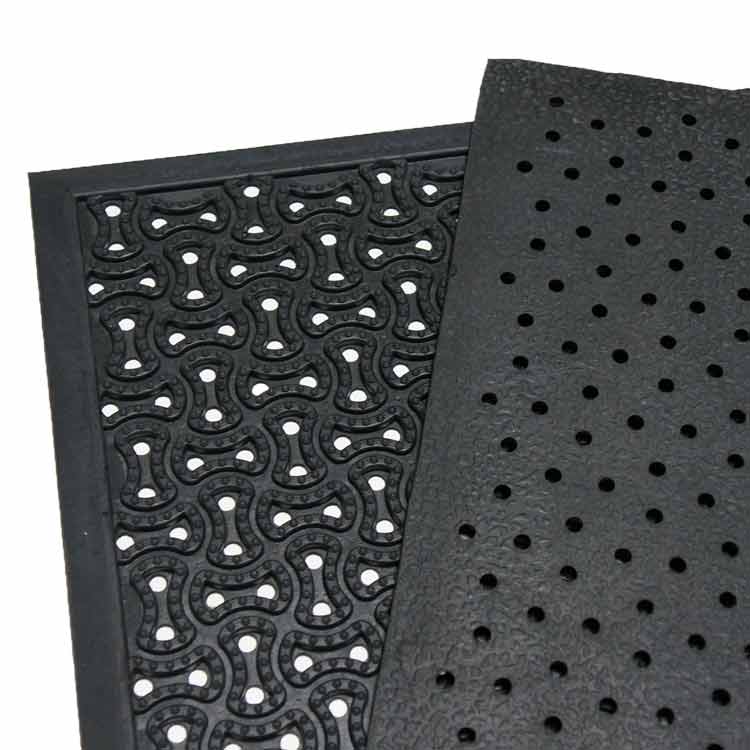 Rubber has been used for thousands of years, and there are reasons for that. It's eco-friendly, coming from the liquid latex that flows from trees. It's naturally durable and long-lasting, and it is very elastic giving it tons of everyday uses. Rubber can also be processed with Sulphur through vulcanization, which makes it even stronger.
So what are the advantages of rubber mats?
Most rubber mats have a smooth clean finish.

They are super easy to clean with a cloth or a hose.

They are very durable, and even more durable if the rubber is vulcanized.

They come in all shapes and sizes.

Rubber is eco-friendly!

Rubber provides excellent traction for safety.
We like rubber for floor mats, and we have rubber mats in several categories. Let's take a look at some of them:
Drainage Mats

. These mats are suitable for indoor or outdoor. They have a variety of applications including commercial kitchens, walk-in refrigerators, sporting areas, or wet areas like showers.

Recycled Rubber Tire Tiles

. These mats are super eco-friendly because they're made of recycled tires. Because they're tiles, they can be set up in any shape to conform to any area.

Everlast Gym Mats

. These mats are the industry standard for gyms, any athletic areas, children's play areas, and even pet areas. They come in several different colors and are super easy on the feet and joints.
Consider rubber mats for any areas. We even have anti-fatigue rubber mats. Rubber is an excellent solution for many commercial applications, and they are the easiest mats to clean.
Mats are a simple and low-cost way to quickly improve safety at your place of business. Don't forget that slips, trips, and falls cost businesses about $1 billion per year in the US. Get your mats today, and make your commercial space safer before the holiday rush.
Do you have other questions? It's easy to contact us, and we're happy to help you. You can always call us at (877) 333-1018 or email us at sales@eaglemat.com for more information or if you aren't sure what you need.