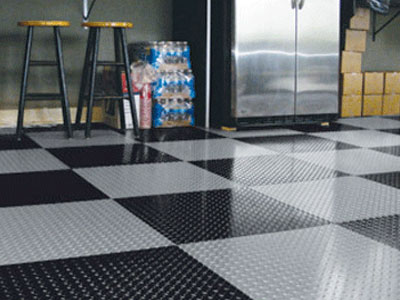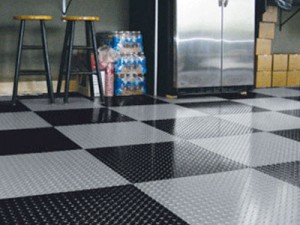 Carpet and other floor tiles are common in gyms, offices, airports and schools – but what makes these floors so popular? Easy installation, simple replacement and a virtually seamless look are a few of the many benefits to carpet tiles. Many homeowners and business owners are unaware that carpet tiles hold many possibilities, whether you're looking to spruce up a tired floor or create a safe workplace.
Entrance Floor Tiles
Entrance floor tiles are a top choice among businesses and homeowners alike since they aggressively clean the bottom of shoes. Because the tiles snap together, it's easy to replace on section of the carpet at a time instead of having to throw away one large, expensive rug. Each piece interlocks for a flat fit that eliminates tripping hazards from uneven surfaces. Berber Supreme Floor Tiles are made of 3-coarse combination yarn that is long-lasting and aesthetically pleasing. The heavy-duty rubber backing keeps the tiles from slipping across wood or ceramic floors, and the pieces make it an easy do-it-yourself project.
Garage Floor Tiles
You don't have to run an automotive showroom to appreciate a modern garage floor. Diamond Tread Garage Tiles add traction and pizzazz to concrete floors with a simple peel-and-stick application process. For an even more upscale look, consider Levant Surface Garage Tiles, which have the appearance of leather. Because of their material, traction and slip resistance are high – and the application is just as easy with the same simple peel and stick backing.
Carpet, pool and garage floor tiles are multifunctional and built to last. Whether you're remodeling a workshop or sprucing up the basements, tiles are a stylish option.
For more information on purchasing one of our floor tile options, contact Eagle Mat at 877-333-1018.