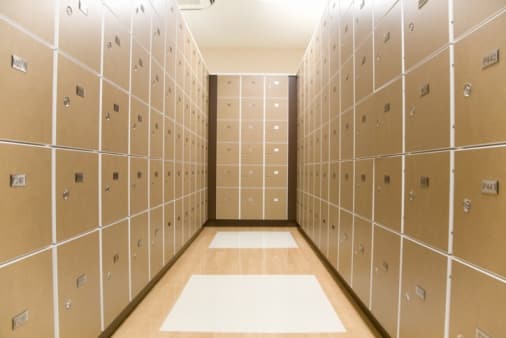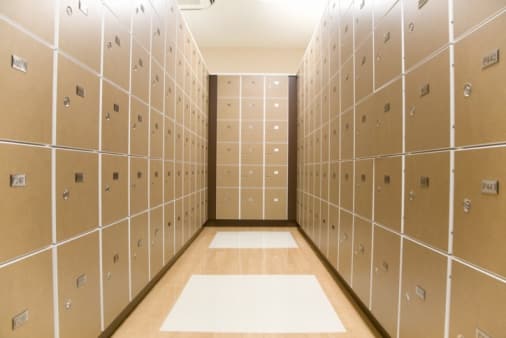 Mats for school locker rooms may have to do the work of several different types of mats. If kids take showers, then there might be wet areas. If kids are coming in from outdoor sports, they may be bringing dirt inside. And if locker rooms are used outside of regular school hours for sporting events, the rooms may be extremely high traffic areas.
You might want to consider Logo Mats for school locker rooms. Not only are they good for lots of different applications, but they look great too. Wouldn't it be fantastic to have your school team's name or symbol on the mats in the locker room which you need for safety anyway?
Berber Supreme Logo Mats. This is the first one we'd recommend for this application. You can use them indoors or outdoors, they are designed for high-traffic with compression-resistant high-density fibers, and they will aggressively scrape junk of the bottoms of shoes.
Rubber Scraper Mat. This would be a great mat to consider for wetter areas. The industrial-grade rubber won't crack or curl and offers superior slip resistance. Good for inside or outside.
Vinyl Link Logo Mat. Here's a super rough and tough mat to consider. They're often used by the military and are constructed with stainless steel rods and vinyl. It's available with a beveled or straight edge and even comes in 12 different background colors. Both the vinyl link and the rubber scraper mats can be cleaned just with a hose.
Cheer up the teams and the coaches with some logo mats for the locker room. Logo mats look terrific, and many people don't use them only because they don't realize that they're just as tough as regular mats. Don't worry, you'll get to see a proof before they're printed, and the design can be done in an almost unlimited array of colors. Logo mats are not big-ticket items and can make a big difference in the locker room mood. Why use a solid-color mat when you can have the same industrial performance in a logo mat?
Do you have other questions? It's easy to contact us, and we're happy to help you. You can always call us at (877) 333-1018 or email us at sales@eaglemat.net for more information or if you aren't sure what you need.