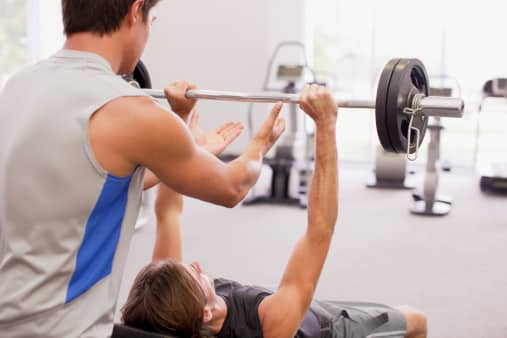 Beach season is right around the corner, motivating more people to hit their nearest exercise or wellness center. While an influx of new members looking to get in shape is an exciting revenue boost for gym owners, more visitors could potentially increase the risk of accidents and injuries at your wellness facility.
Conducting a comprehensive risk assessment for potentially hazardous gym zones is essential for keeping your customers safe. Consider three hazardous gym zones that deserve regular and routine check-ups, particularly when membership enrollment sees a sudden lift.
Entryways
According to the National Safety Council, falls are the leading cause of unintentional injuries in the United States. Slip and fall accidents are no laughing matter, either. They can cause brain injuries, broken bones, spinal cord damage and back injuries. Like any other business is wise to do, protecting the entryway of your gym thwarts detrimental slip and fall mishaps. For most U.S. climates, precipitation is at its annual high during spring and sometimes early summer. Rainwater tracked from the outside to the interior of your gym creates a wet and unsafe mess, and wiping floors dry after each gym goer enters your facility is impractical and time-consuming. Instead, prevent wet messes near the door with a commercial-grade entryway mat.
Locker Rooms
One of the leading hazardous gym zones is the locker room. Tracked water and humidity from showers, saunas or steam rooms leave little room for traction on bare tile floors. Gym owners and facility managers should properly cover these areas with dedicated locker room mats that counteract inevitable water accumulation. Don't forget about mold and must in warm, damp rooms that carry airborne pollutants and lessen your indoor air quality (IAQ). Ensure ventilation machines are up and running regularly to avoid illness to your employees or regular patrons.
Weight Rooms
As health trends shift from skinny to strong, more women are hitting the gym to tone and sculpt with weight training. In anticipation of your weight room seeing an uptick in traffic, ensure commercial gym mats are both functional and durable. If gym mats need replacing, consider Everlast Gym Mats – one of the most popular collections in the fitness facility industry. You can choose from three versions depending on your gym's size and needs, including rolls, interlocking tiles and stand-alone. Regardless of type, rubber gym matting effectively minimizes shock from heavy weights and provides underfoot comfort during exhausting workouts.
Many gyms require members to sign liability waivers to prevent legal action should an accident occur, but that doesn't cover gross negligence on management's behalf. Plus, providing a protected and risk-free workout facility is good for your brand reputation and your bottom line. To learn more about gym safety products or to speak with our customer representatives, call Eagle Mat at 877-333-1018 or email sales@eaglemat.com.