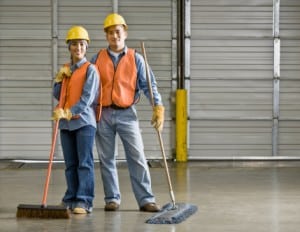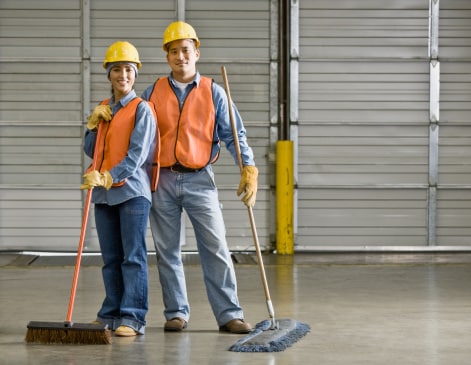 Since the inception of the Occupational Safety and Health Administration (OSHA), workplace injuries and deaths have dropped over 60 percent. OSHA provides an invaluable service to employees across the nation, but the rules and regulations set forth by the inspection agency are complex. And, an audit can be startling.
Keeping OSHA laws and the broader concept of employee safety in mind will not only limit the penalties you, as a business owner, may incur, but can make an OSHA visit a substantially less uneasy process.
OSHA laws exist to keep workplaces safe. As long as business owners and facility managers uphold the regulations, fines are unlikely. When you receive an OSHA citation, you can address potentially dangerous situations before an accident happens. But, when you ignore a threatening setting without recourse, you could find yourself and your business in hot water with facility management's favorite, albeit scary, big brother.
OSHA and Safety Matting
Within part 1910, subpart D, of the OSHA regulations document, all places of employment are required to undergo "housekeeping."
All places of employment – including hallways and storerooms – must be kept clean and orderly at all times. Floors must remain clean and dry, except for where wet processes are used. In these scenarios, facilities must be outfitted with proper drainage, platforms, false floors, standing places, or floor mats.
Unfortunately, moisture accrues in rooms without drains. Even in showers and bathrooms where water runs off, floors don't have to flood in order to be slippery and hazardous.
A leading area where unforeseen water could accumulate is the entryway of your building. In the spring and summer, rainwater is a huge issue. The combination of rain and leaves in autumn creates an even slicker surface. In the winter, snow and ice are a chief concern for buildings in cold climates. The outdoor elements don't stay outdoors, unfortunately, and shoes track in wetness and debris that can be detrimental to the health and safety of guests, visitors, employees, and customers.
Floor Mats
Incorporating floor mats in your workplace can help eradicate some of these issues and minimize the potential for slip and fall accidents. Business owners can select from a wide variety of matting types, designs, and placements to eliminate the hum-drum of generic commercial floor mats. In fact, keeping the floors clean and safe isn't just the law, the process can be fun when done right.
Eagle Mat offers logo floor mats, entrance mats, runners, and recessed mats for the entrance of your office, retail store, hotel, museum, rental property – the applications are limitless.
To take your employee health and safety a step past OSHA laws alone, you might consider offering employees anti-fatigue mats. Anti-fatigue mats play a crucial role in construction or manufacturing safety but also have office potential – especially given increasing popularity of standing desks in health-forward workplaces.
Whenever you decide to get started on your journey toward OSHA compliance and employee satisfaction, Eagle Mat can help. Our customer service reps help guide business owners and facility manages throughout the mat selection process.