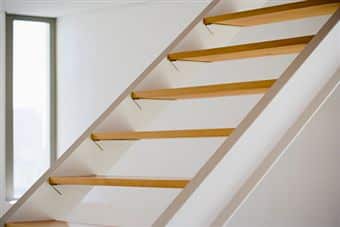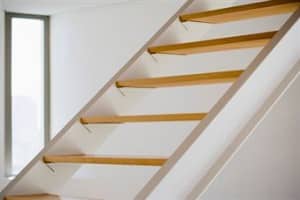 According to the Occupational Safety and Health Administration (OSHA), nearly 6.5 million people work at approximately 252,000 construction sites across the United States. Unfortunately, fatal injuries – often due to construction hazards – affect the construction industry at disproportionate rates compared to all other job categories.
Construction Hazards
The top hazards for construction workers include falling from elevated structures, trench collapse, scaffold collapse, electric shock, repetitive motion injuries, and failure to use proper equipment. Coincidentally, the OSHA standards most frequently violated in 2004 were related to these common hazards:
Electrical – wiring, design and protection
Fall protection
Scaffolding
Excavations
Ladders
Head protection
Hazard communication
General construction safety
Stairways
At a construction site, debris leading to a slip and fall incident is all-too-common. While it may be frequent, scattered construction materials are highly harmful to onsite workers.
Construction and other hard labor occupations present clear and present physical risks, but safety should be top of mind at any facility. Whether you're operating a tech office or an industrial manufacturing center, keeping your employees safe and healthy is priority.
Staircase Safety
Staircases are dangerous no matter the job site. In fact, slip and fall incidences are the leading cause of workers' compensation claims and the no. 1 occupational injury for workers over the age of 55, according to the National Floor Safety Institute.
Placing treads on the stepping surfaces of stairs helps minimize slip, trip, and fall accidents. Stair treads help to control debris and provide traction so downward or upward travel is secure.
Eagle Mat offers three main types of stair treads: rubber, vinyl, and aluminum. The Circular Disc Pattern Rubber Stair Treads are made of heavy-duty materials to last over the years. Because the backs are sanded, installation is a breeze. Each stair tread has a raised three-quarter inch circular disc pattern to help create extra traction on slippery staircases. This material is commonly used in stairways, landings, entranceways, ramps, lobbies, elevator floors, hallways, and hazardous areas. For exterior staircases prone to inclement weather, Eagle Mat also offers Outdoor Rubber Stair Treads made of recycled tires. Our exterior mats are rain, snow, and sleet resistant.
Vinyl Stair Treads are a supreme matting option for commercial and industrial use. Typically, Vinyl Stair Treads are installed in offices, hotels, and apartment complexes. To keep safety hazards at bay, vinyl is non-porous, abrasive, and grease resistant. Raised ridges lock dirt, debris, and water below the surface, keeping the workplace hygienic.
The Grit-Strip Aluminum Stair Tread is an affordable way to refurbish tired or dated-looking stairways. The aluminum material is long-lasting and slip resistant. These can be outfitted over wood, concrete, marble, steel, and terrazzo staircases. Because of their aluminum material, these treads work both indoors and outdoors.
If you need help determining which stair coverings are best for your building, contact Eagle Mat directly. We offer free shipping and a price match guarantee.